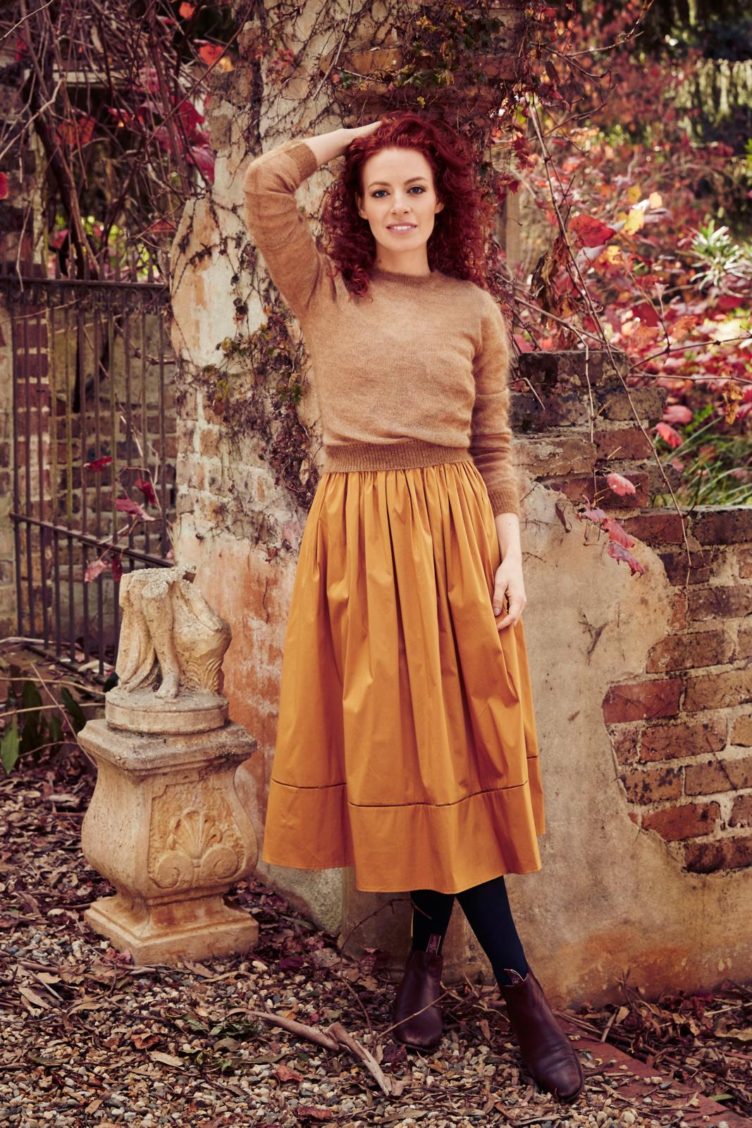 Known for her big bow & role as the yellow Wiggle; Emma Watkins graced the covers of Australian's biggest selling Magazine;The Australian Womans weekly. Shot in the leafy grounds of Hopewood house in Bowral on a crisp May morning.
Styled in jewel toned silks & autumnal knit's by Rebecca Rae & Shot exquisitely by Alana Landsberry around the grounds of Hopewood house.
Emma is a natural beauty so I didn't want to over power her features with too much makeup, Emma  also has the most beautiful porcelain skin, so less is more. I chose Giorgio Armani Luminous silk foundation as i wanted to create a super sheer, slightly dewy base. I used my favourite Pout cosmetics foundation brush & buffed in the foundation creating an flawless finish. I Then perfected & concealed with my Bobbi Brown BBU Pro Palette.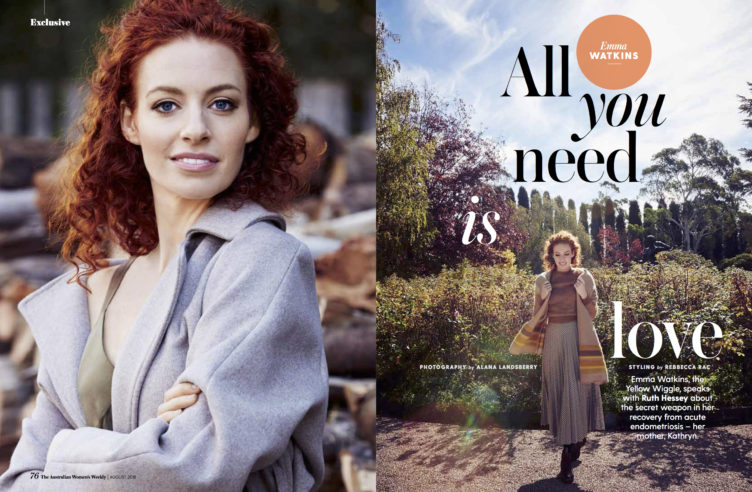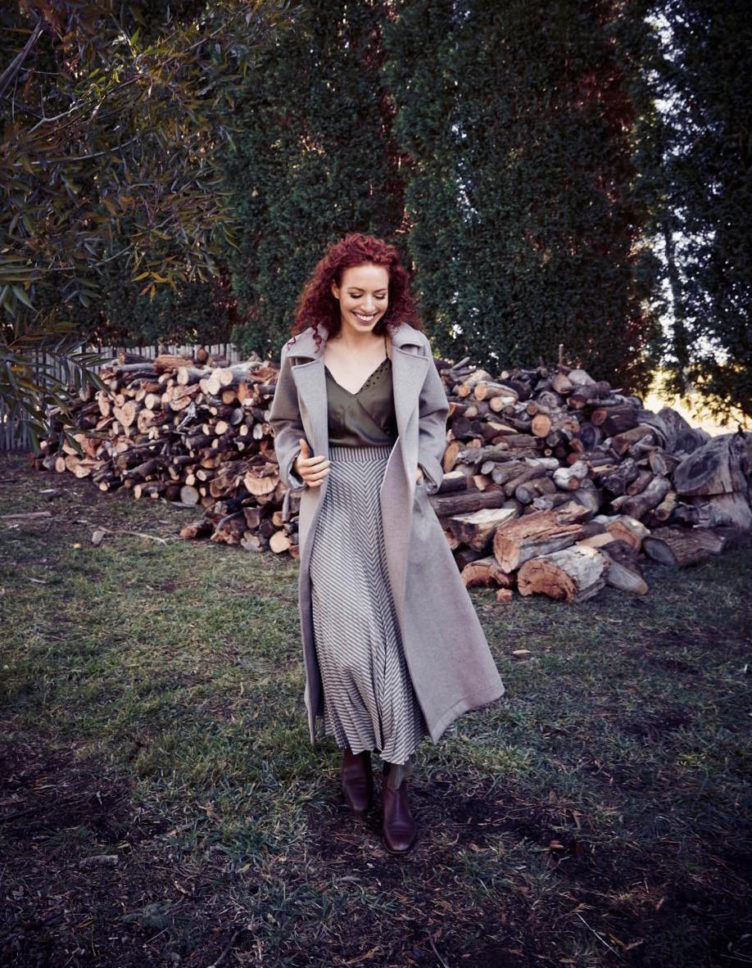 To Prep Emma's skin I used Dermalogica's Dynamic Skin Recovery cream which has a SPF 50, perfect for protecting fairs skins from the winter sun. I Mixed in 3 drops of Dermalogica's Phoyto Replenish Oil. The oil deeply hydrates the skin leaving it dewy & glowing!
To give Emma's Skin that extra glow I applied Becca's Backlight Priming filter all over her skin, this primer is fantastic for adding a healthy sheen but not over powering with too much shimmer.
Emma's hair is naturally curly, and i wanted to celebrate that, I used Oribe's Royal Blow out spray on the mid length to ends of the hair & a little heat to shape the curls with my hands. For definition & extra Hydration I applied Oribe Super shine moisturising cream through the hair, this creates a beautiful shine & leaves the hair polished and fuzz free.

Here is the rest of the beauty breakdown
Foundation – Giorgio Armani Luminous Silk
Foundation brush – Pout Cosmetics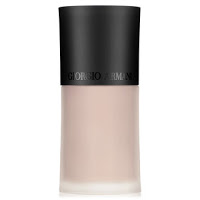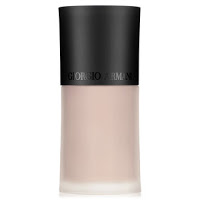 Concealer & perfecting skin – Bobbie Brown  – BBU Pro Face pallet
Blush – Stila – Colour convertible
Eyes – Charlotte Tilbury  – instant look in a palette – smokey eye
Brows – Anastasia – Dip brow in Taupe
Lips – Charlotte Tilbury – K.I.S.S.I.N.G 'Nude Kate' with 'Pillow Talk' Lip Liner
Hair – Oribe Super shine moisturising cream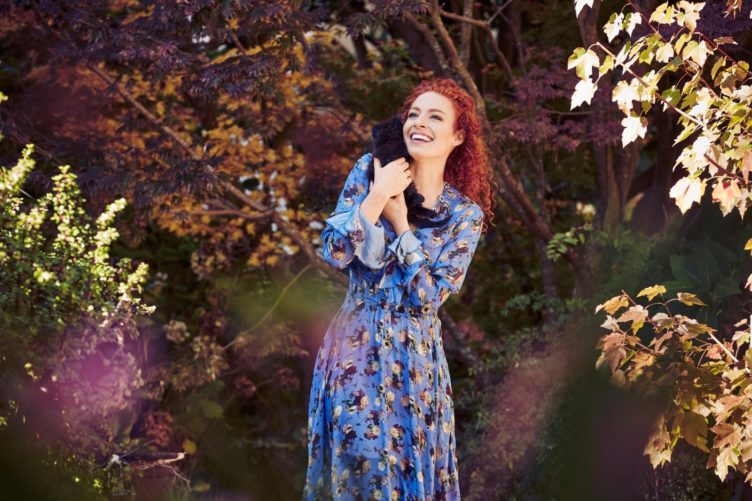 Cute BTS from the shoot using my Bobbie brown BBU pallet, SMA xx
NO COMMENTS