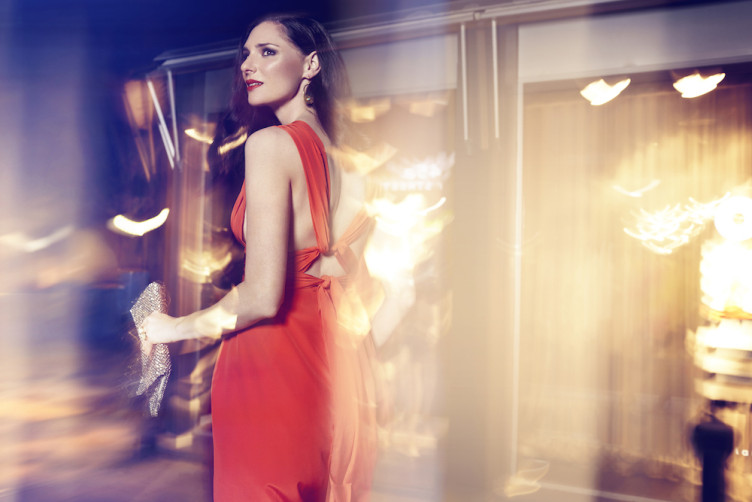 Shot over a hectic 2 days, I had the pleasure of shooting with renowned advertising photographer Kenny Smith on the new super stylish Ad campaign for the Mary Lane Luxury living group.  With around 10 different hair & makeup looks & just as many location & outfit changes, Stylist Natasha Harrison & myself & the crew certainly had our work cut out!
Normally on huge campaign shoots like this we would shoot all the natural makeup looks first building up the makeup towards the final polished evening look, this saves time on set – a fast makeup artist is a busy one – so it's super important to keep on track, the director will love you for it!
However this particular shoot involved so many looks and changes that required certain light set ups and location availability, it didn't quite run in my favour. The first shot of the day was a pool scene, pool side chic (basically full hair & makeup) then the model had to swim – so soaking wet hair &  back to an elegant beauty look for the bedroom scene & then finally the night shoot. So choosing the correct products was super important.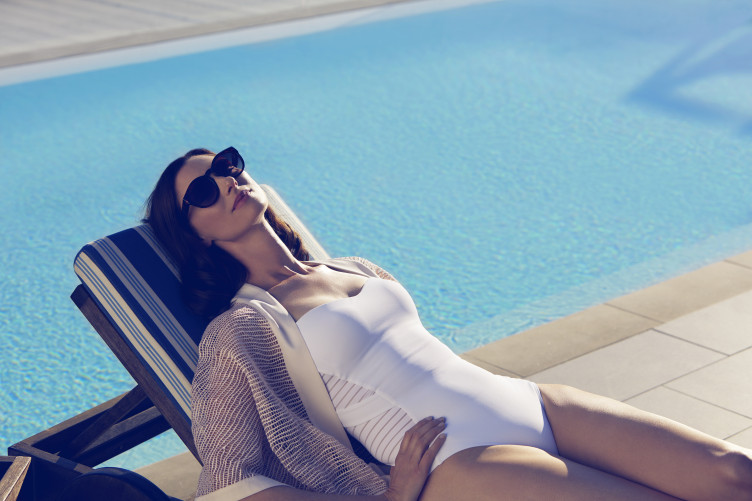 Prepping the models skin initially is so important. Makeup being applied, removed, re-applied & continually touched up over a 12hr period is intense on the models skin – and this is just one day for them. I always treat the skin as sensitive, never using any astringent or products that contain alcohol. Oil absorbing products or primers are also a avoided.
I always cleanse with Bioderma Crealine water to clean & prep the skin – this has been a makeup artist favourite for years. It removes all traces of dirt and makeup, whilst being super gentle on the skin.
Facial water spritzers like the Dermalogica Ultra Calm spray are hero items in my kit, used on bare skin before any products are applied feels like heaven & is soothing and hydrating. It can also be used to re-vitalise makeup as the day goes on.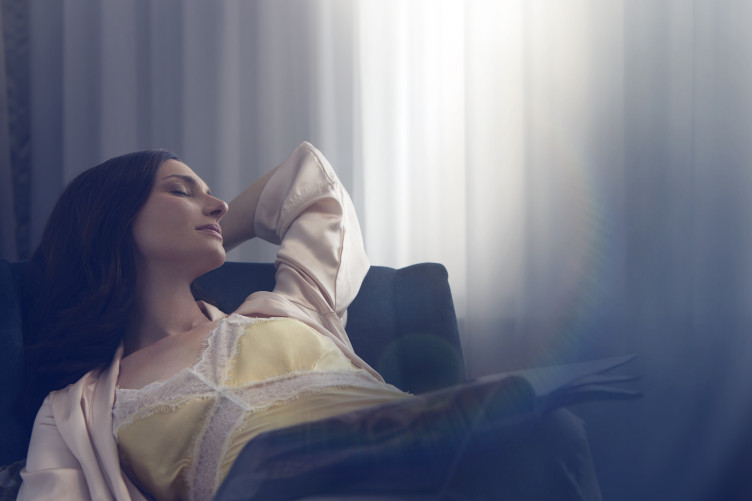 My trusty Elizabeth Arden 8hr cream (fragrance free) is applied to the lips, followed a moisturiser of choice depending on how the skin feels at that time. I'm currently loving
On shoots like this I never use long-wear products or oil free foundations, I want something that is build-able & can be re-blended & removed quickly if necessary. MAC face & body is always a winner or Giorgio Armani Luminous silk foundation for slightly more coverage.
Key Makeup products for the hero shot 
Primer / Foundation – Giorgio Armani Luminous silk foundation mixed with a drop of BECCA Shimmering skin perfecter in rose gold.
Highlight – Becca – Shimmering skin perfecter (poured creme)
Lips – Dior Rouge 999 – My Fav fire engine red.
Key Hair Products
Hair prepped with Oribe Maximista thickening Spray – Concentrating at the roots and then a light spray on the mid length. Prepping the hair really well with this wonder product allows you to rework the hair without adding product, also gives amazing root lift.
SMA xx
Photography // Kenny Smith
Styling // Natasha Harrison 
Hair & Makeup // Nicola Johnson
Hair & makeup Assistant // Alex Penton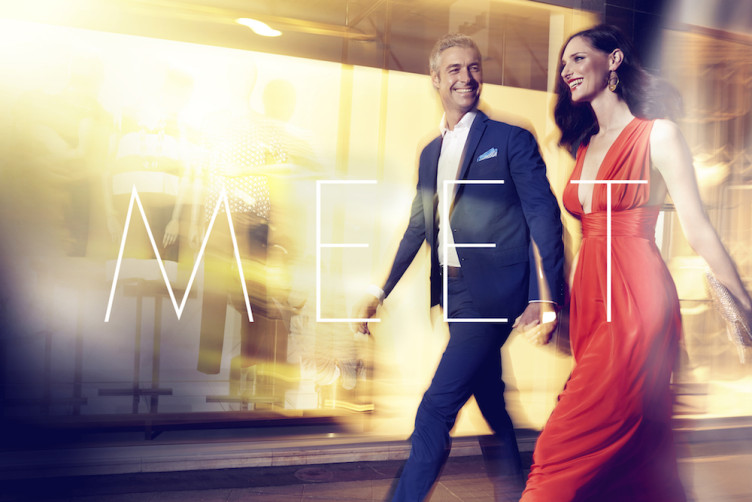 NO COMMENTS