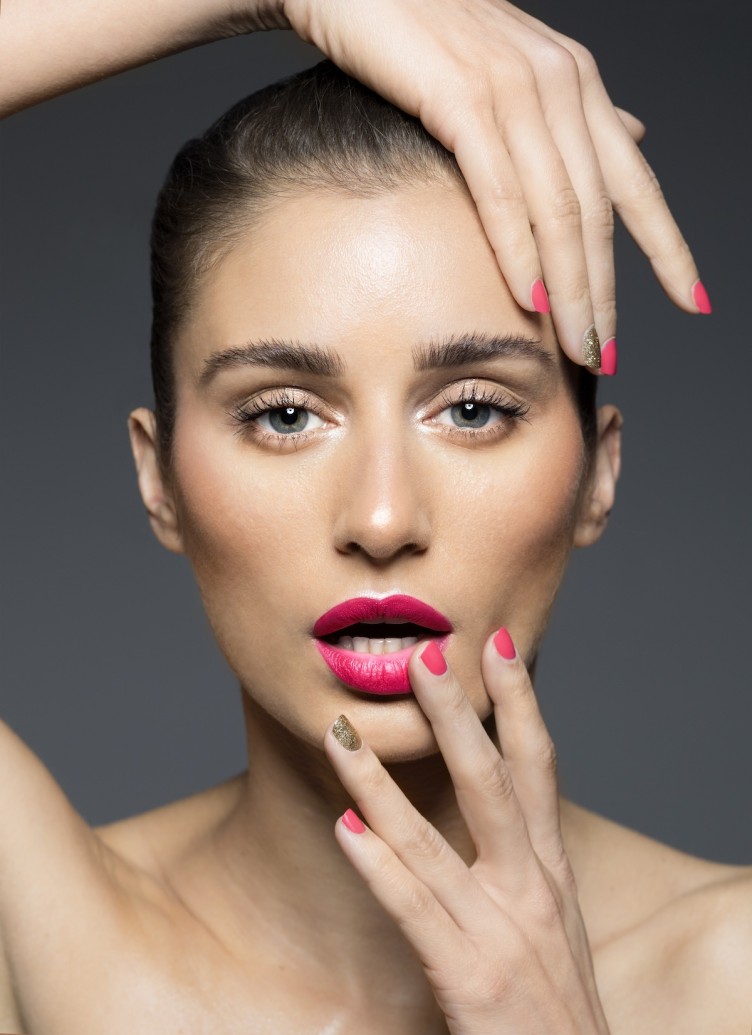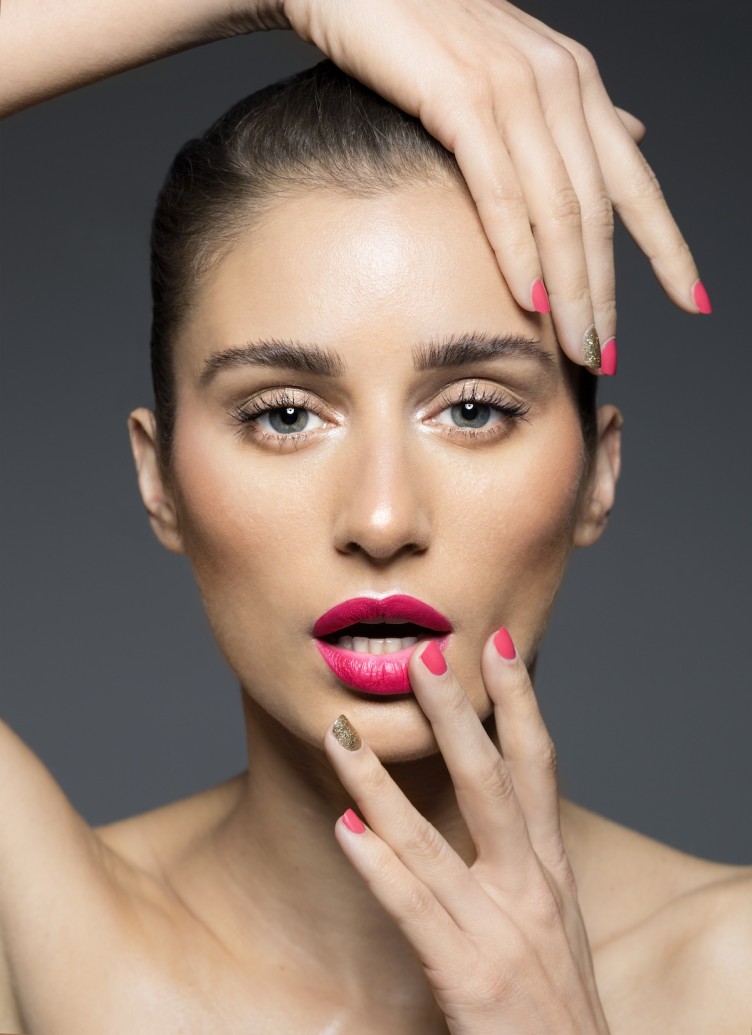 I love summer, we feel healthier, our skin is clearer & brighter.  We can generally wear less makeup, say goodbye to the full coverage foundation & hello to the tinted moisturiser, Hurrah!
Summer also brings a playful vibe into the air, a time for experimenting with our looks, booking in for balayage, a full colour change or chopping in a fringe. A less permanent option is to have fun with your makeup – after all it washes off!!
The first look was a super bright pink lip, you can pretty much rock this timeless look on any occassion.  The key for executing this look with maximum impact is to keep the rest of your makeup super clean, nude eye, brushed up brows & a lick of mascara. I also used a gloss on the eyes for a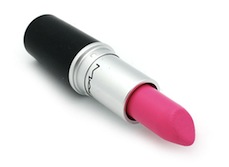 little drama.
Key Products

Lip – MAC – Candy Yum Yum
Brows – Anastasia Beverley Hills – Perfect brow pencil
Eyes – MAC Gloss Texture
Mascara – Dior Over Curl
The 2nd look was a super bright Blue Winged liner. I went for a thick statement wing on Milica, you can choose to do a more simpler version for every day, either a thiner wing or  just choose to line the 'waterline' of your eye. Have fun, be brave & experiment with colours. Blues look fab on brunettes,
greens on redheads & Purple on blondes. MAC have a range of Fluid lines (long lasting gel eyeliner) in a fabulous array of colours! I went for 'Royal Wink' (Phillip Tracey edition) on Milica & applied with an angled brush.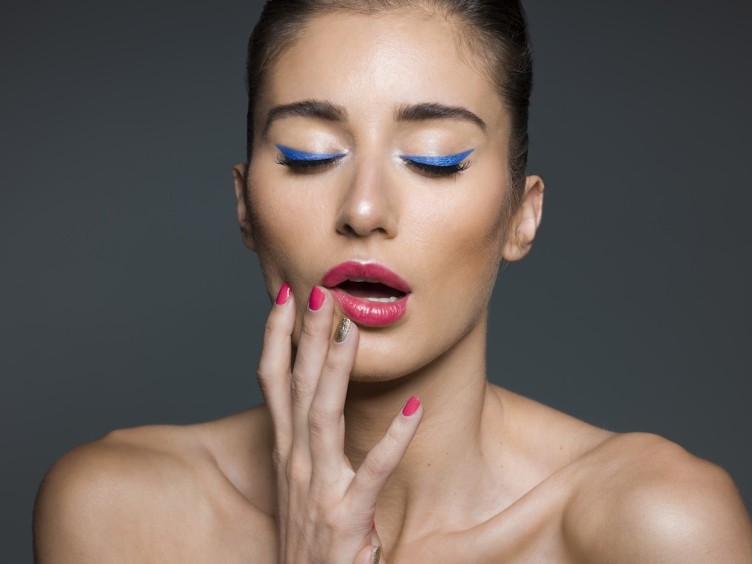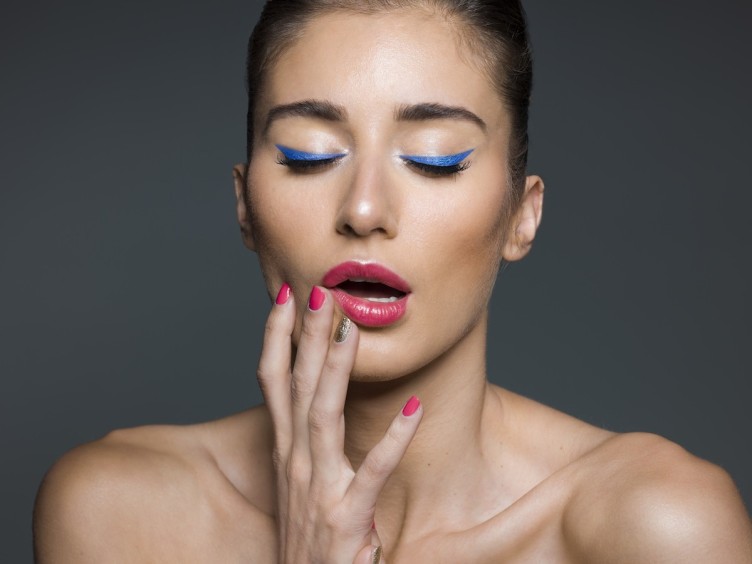 Key Products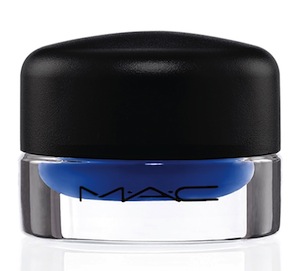 Eyeliner – MAC Royal Wink
Bronzer –  Dior Nude Shimmer
Lip – Chatterbox by MAC
Highlighter – Tom Ford Shade & illuminate
SMA x
Photography // Ben Pyke
Model // Milica @ Scoop
Hair & Makeup // Nicola Johnson
Nails // Quirky Nails
NO COMMENTS