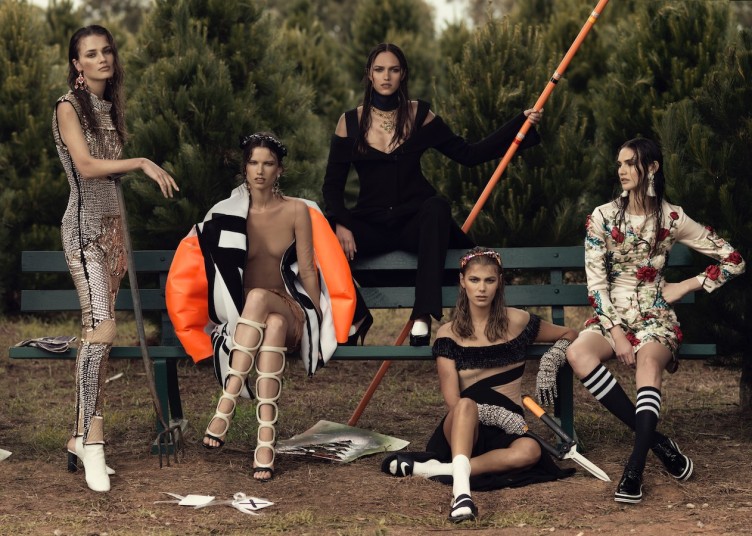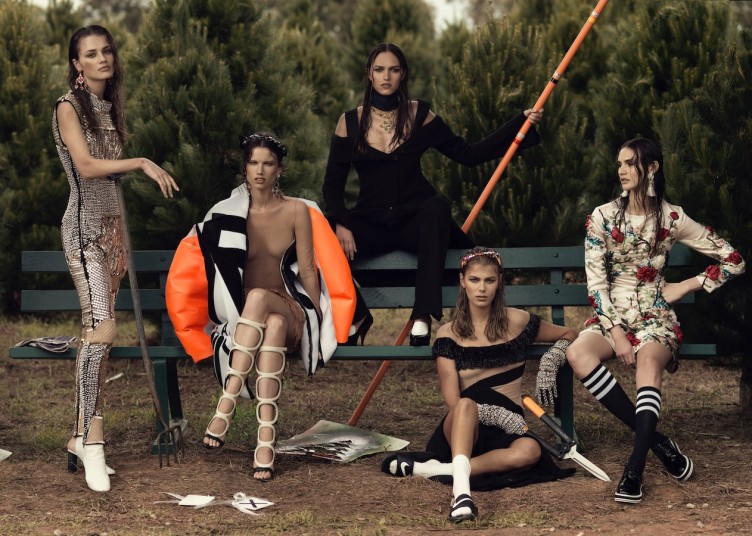 I don't think I've ever been so keen to get up at 3:30am as I was for this very special Christmas shoot. Shot on location at a Kemps Creek Christmas tree farm models Veronica, Rhianna, Marta, Shannikah and Natalia braved the chilly morning for see through couture dressed and Gardening sheers.
This had been a passion project of Photographer Henryk's for a few years so he was super pumped to finally be able to shoot it, and I was so grateful to one involved.
Stylist Fleur Egan selected outfits from designers set to make it big in 2016 Designers they included – Yousef Akbar, Mat Lee, Georgia Alice, Lillian Khallouf and Tung Vu. With a mix of sheer fabrics, head to toe sequins, & a killer pair of high wanted bell bottoms thrown into the mix, the girls really deserved that special spot onto of the tree. 😉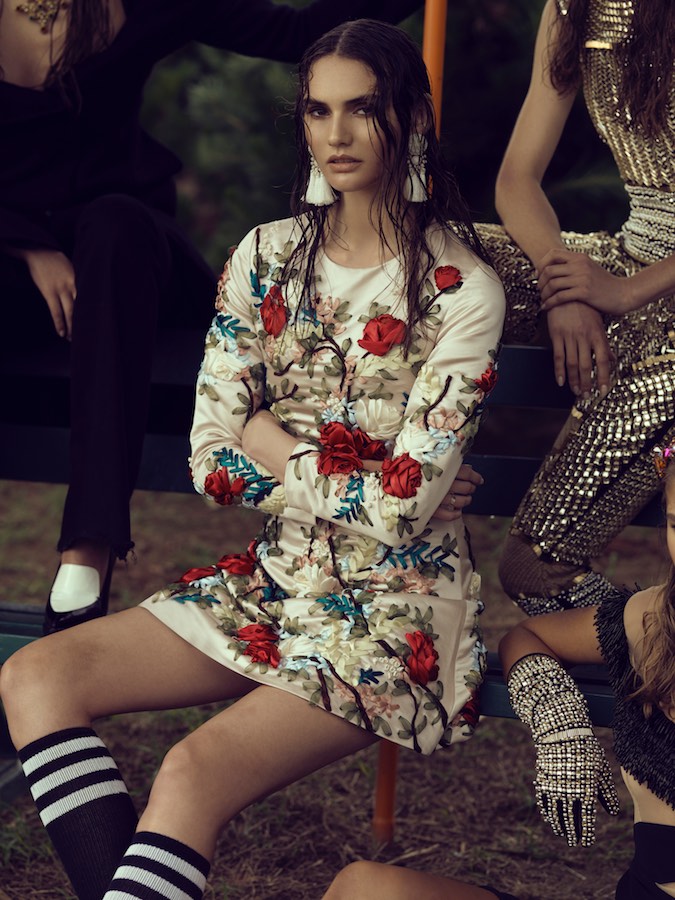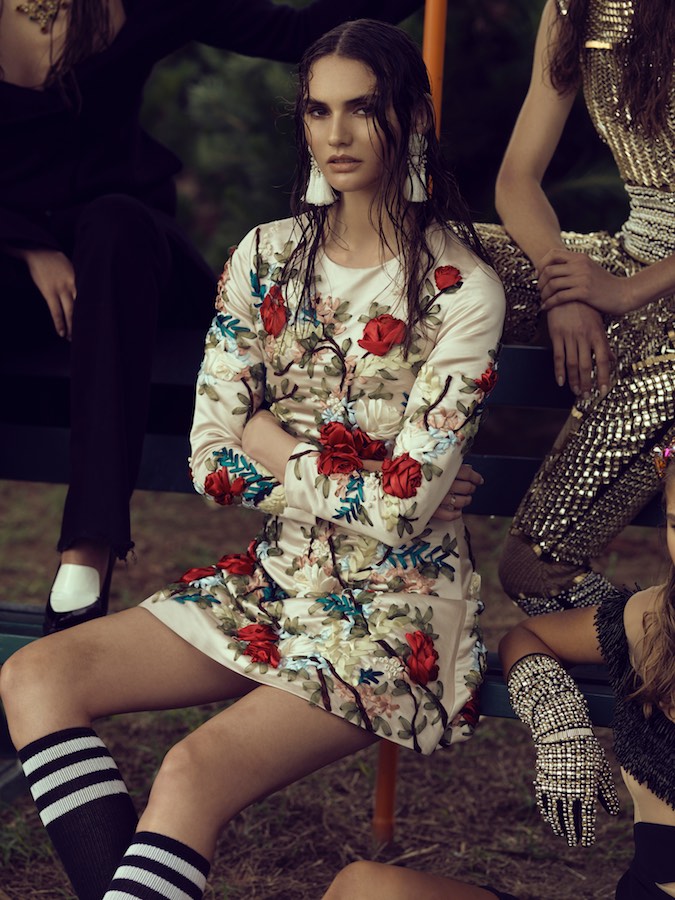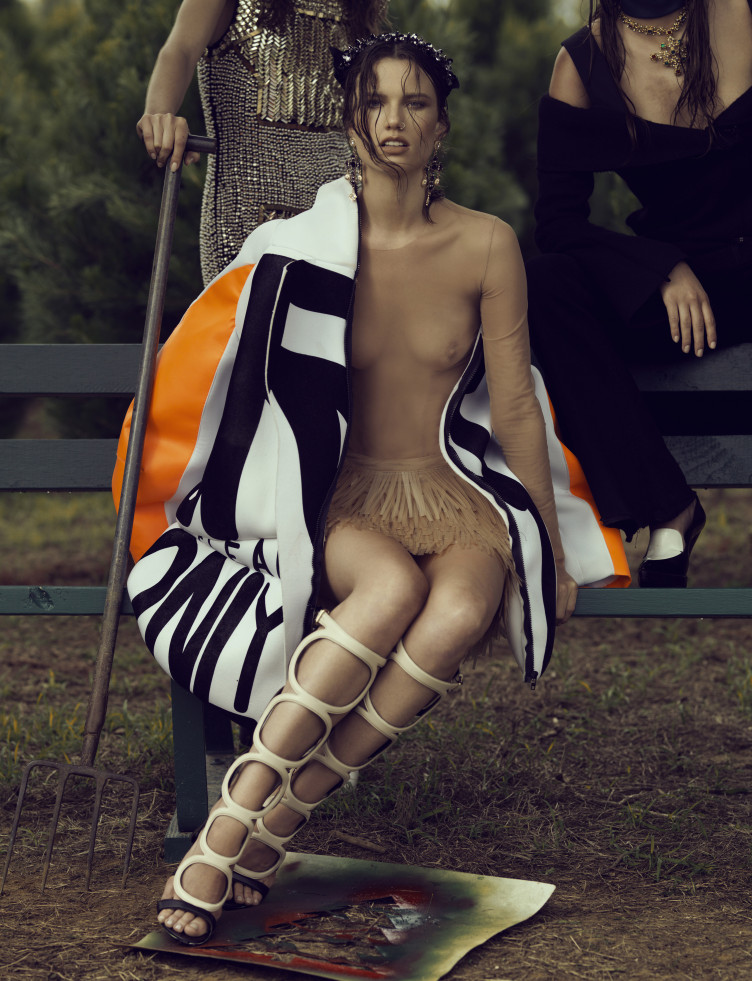 The hair & makeup was rough & ready meets polished princess, hair stylist Jordan Hone made the girls hair super grundgy think 'i event washed my hair in 6 months but it still looks cool' Amelia's Makeup brief was stunning –  beautiful creamy flawless bases, thick brushed up brows, hues of matte taupes and chocolates smoked out the base of the eye – thank you makeup gods at Tom Ford – with hints of copper highlights on the inner corners of the eyes for a touch of christmas sparkle. A matte nude lip to finish the look – we used a mix of MAC's Lip Mix (Medium nude & Dark nude) depending on the models skin tone. Finished with a light dusting of Fake mud!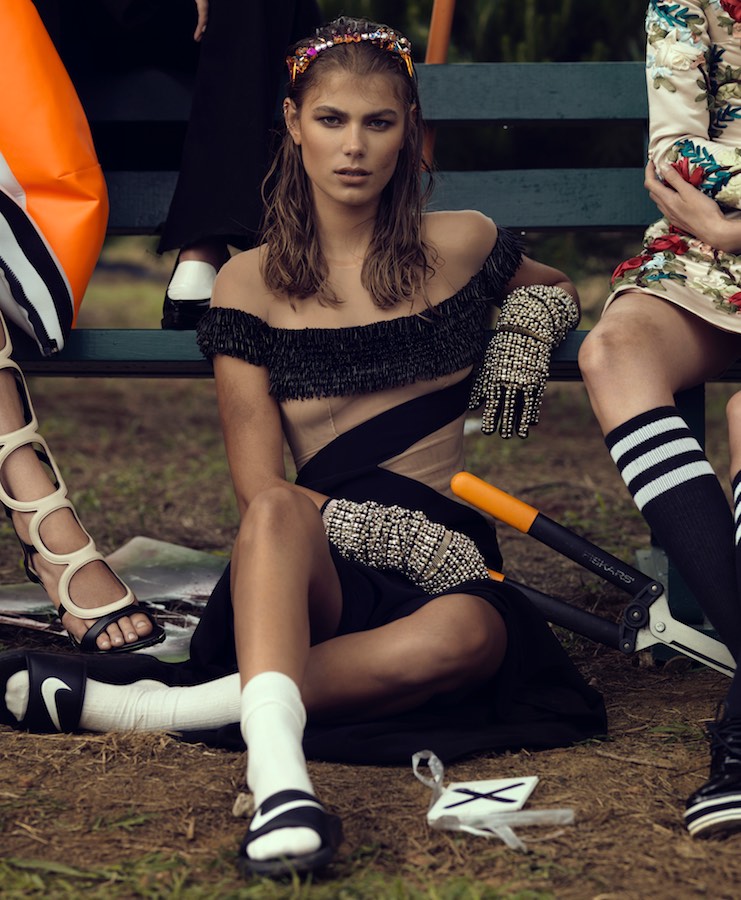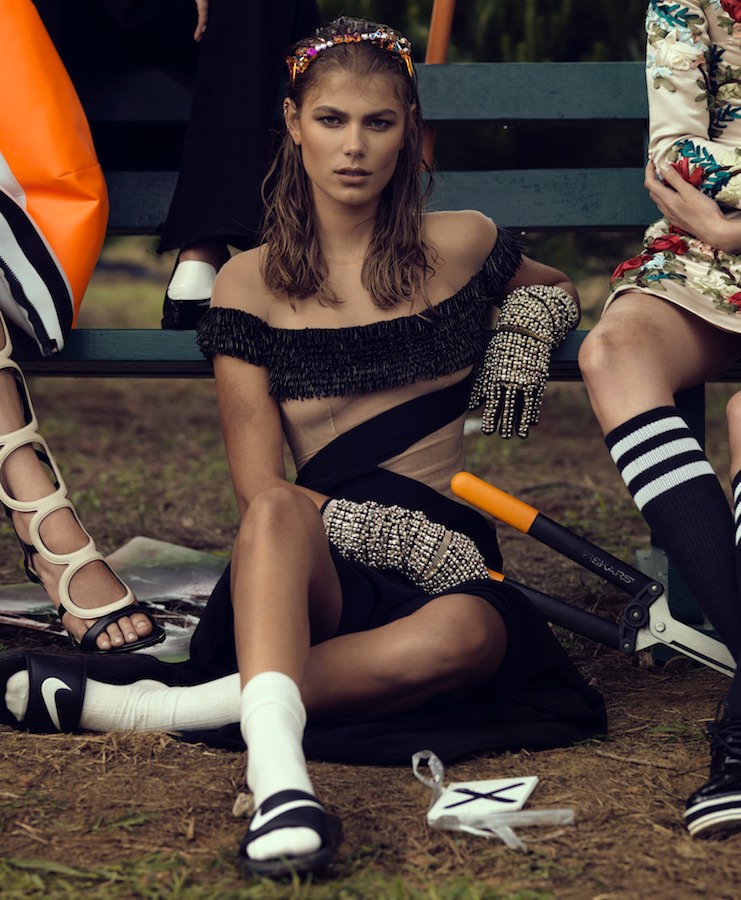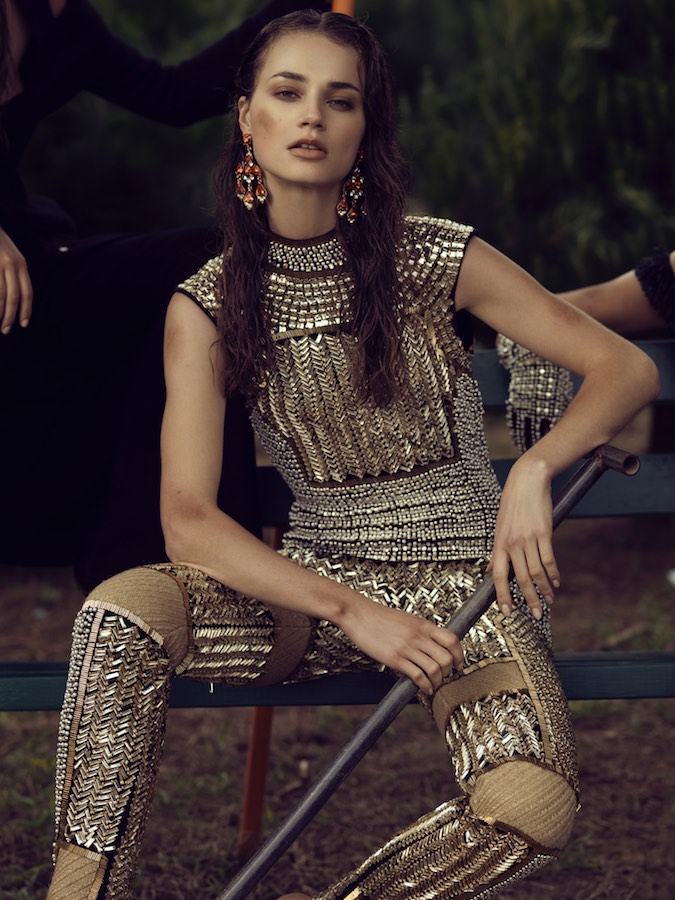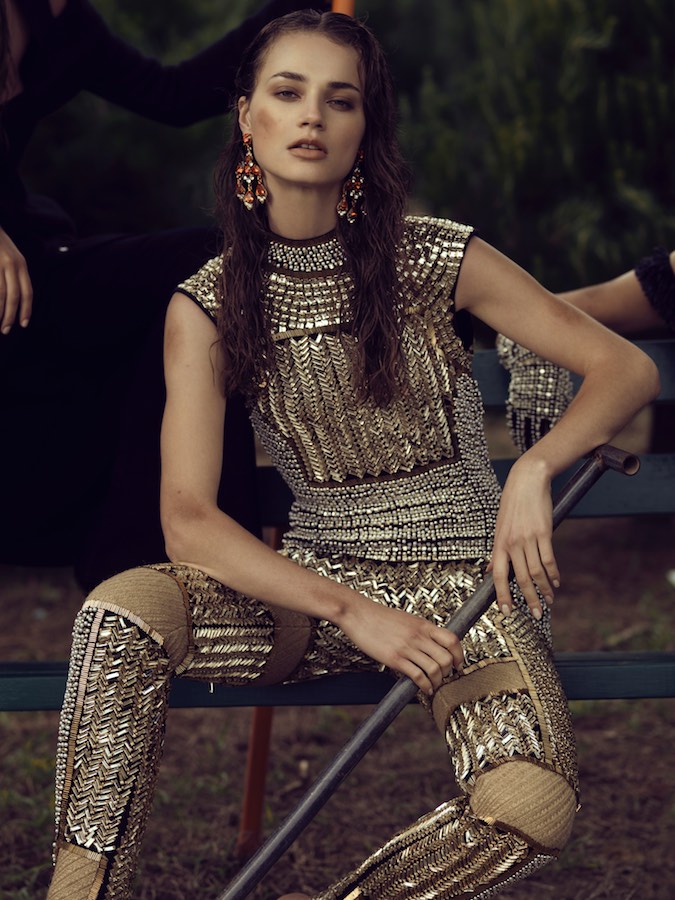 Makeup notes 
Foundation – YSL – Le Teint Touche
Eyes – Tom ford Quad – Cocoa Mirage
Highlight – MAC Copper Sparkle
Cheeks  – Stilla colour convertible
Lips – MAC lip mix in Medium Nude & Dark Nude
Direction & Photography //  Henryk
Stylist // Fleur Egan
Hair // Jordan Hone @ Sloans
Makeup //  Amelia Axton  & Nicola Johnson 
Models //  Veranika, Rhianna, Marta, Shannikah, Natalia @ Chic Models
Producer // Madeleine Campbell @ Henryk
Assisting team // Diego, Nick & Reece
For the freshest xmas trees: Kemps Creek Christmas Tree Farm
The shoot was published on Fashion gone rogue  
Merry Christmas,  lots of Love SMA xx
NO COMMENTS