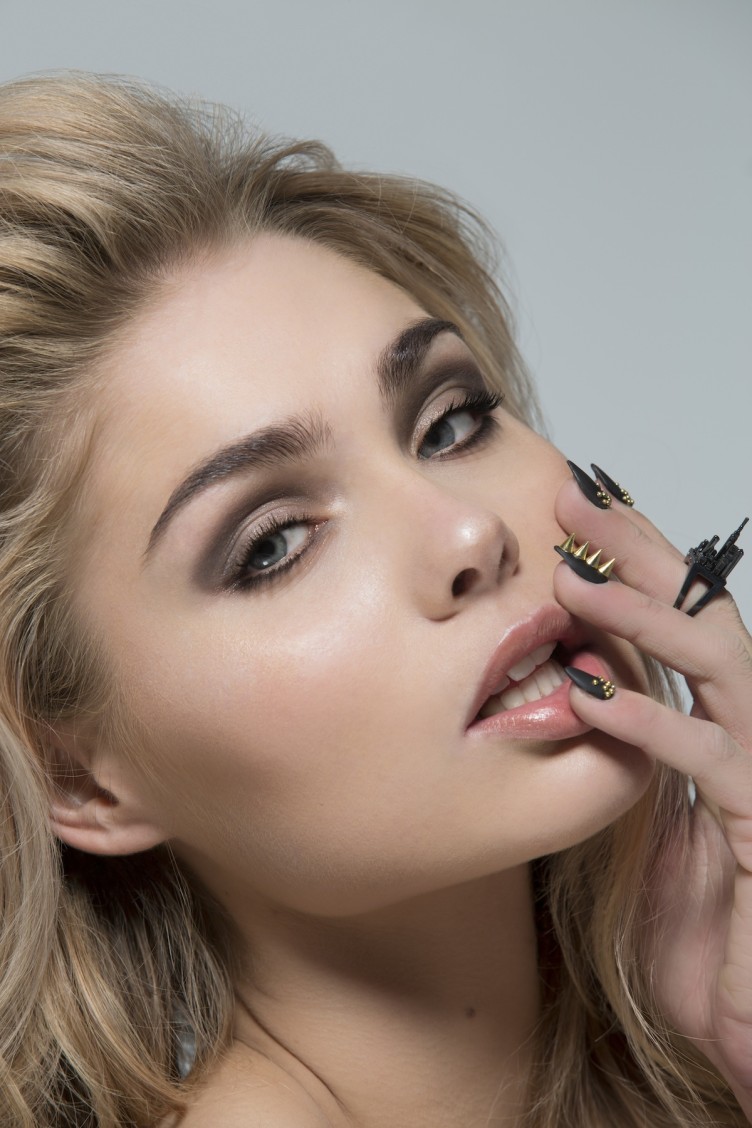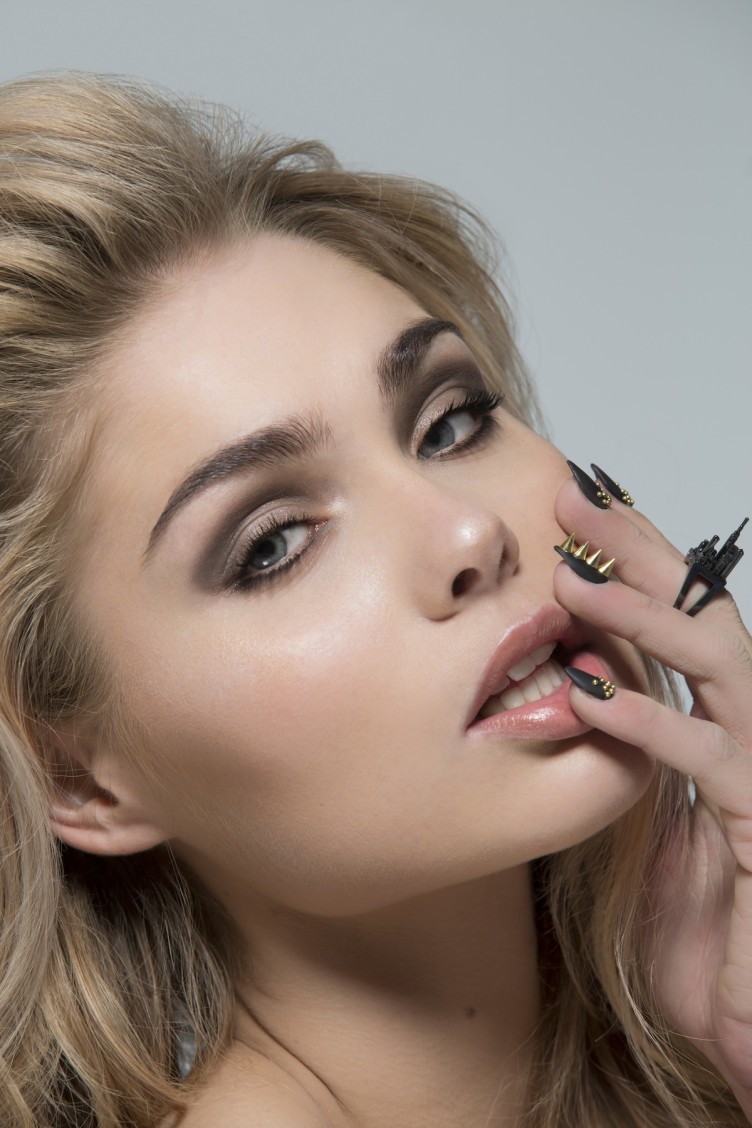 I could quite happily work on this face only for the rest of my career! Alex Sinadinovic –  3rd runner up on Australia's Next Top Model has the classic 90's super model features, skin that makes you weep, incredible bone structure & legs for days! Such a dream to shoot, we had so much fun!  These are just a few images from a series of shoots that I created with my new A-Team – (credits below).
It was all about the skin for this beauty look, for me – skin is always super highlighted, hydrated & glowing. Subtle contour's to chisel out those cheekbones a little more, no powder, defined brows & a contoured eye design. Lashes were curled with 2 coats of mascara.
I was testing out my new toy on Alex the much publicised  Anastasia's Beverly Hills Contour kit, I can see what all the fuss is about –  I love it!  You can make up your own pallets on the website to suit your individual skin tone and needs.
I must also mention the incredible Aubrey from @ Quirky nails who's killer studded nails were on point!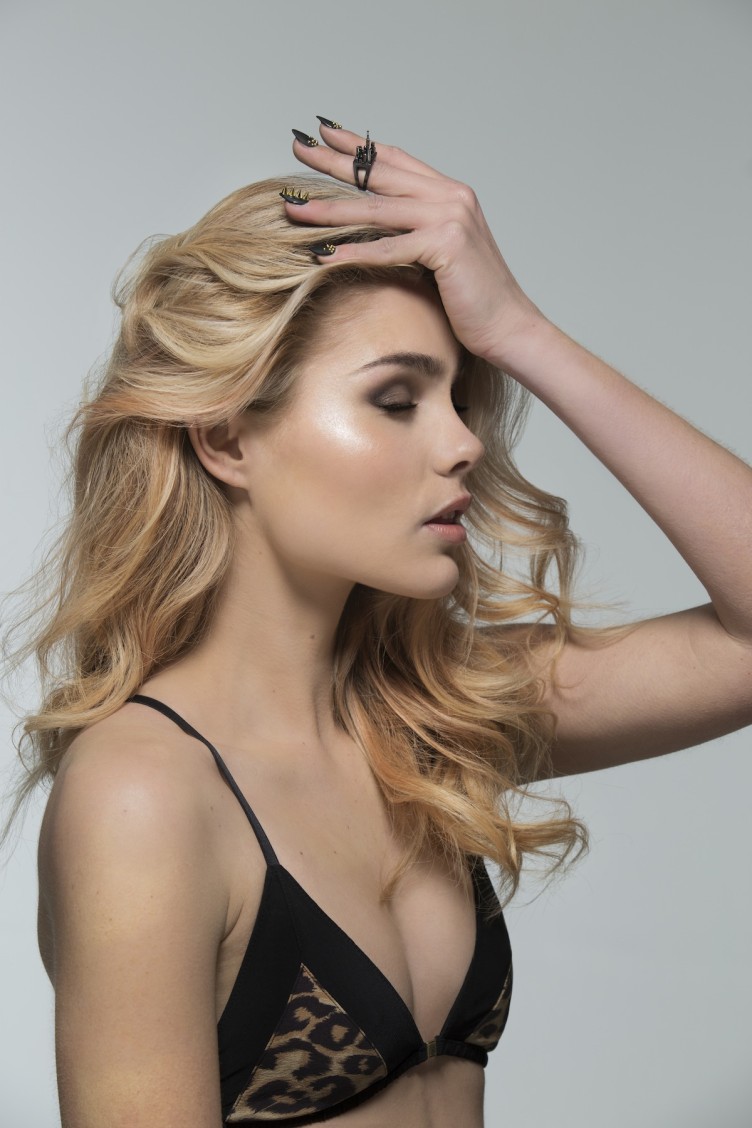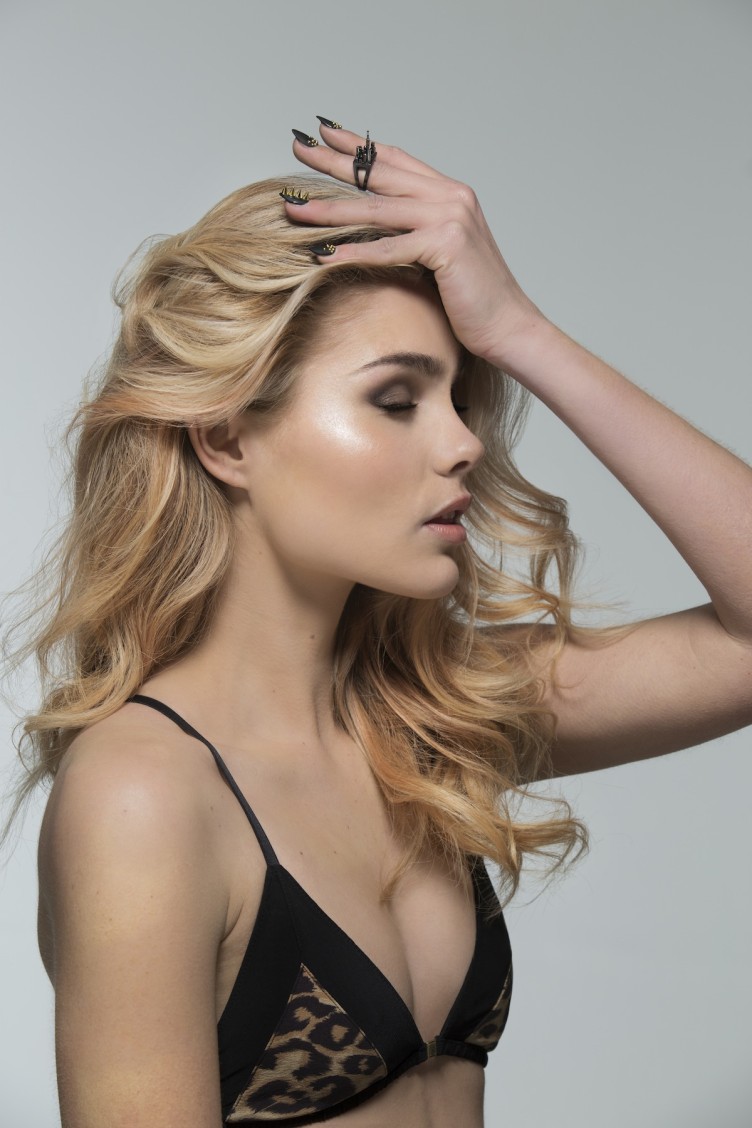 Skincare – Charlotte Tilbury's 'Magic cream', massaged into the skin with hands.
Foundation – Dior 'Nude Air' in 03 buffed in with a flat topped foundation brush.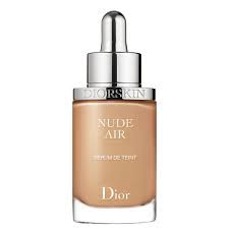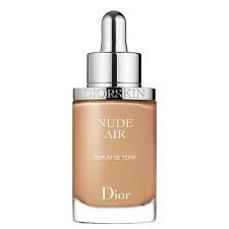 Concealer – Bobbi brown's stick concealer.
Eyes – For the eyes I used the 'Natural Eyes Collection' from Too faced, on the lid I mixed 'Nudie' & 'Push up', smudging it along the bottom lash line as well. Then building up drams in the outer corners of the eye & in the socket line with 'Cashmere Bunny' & 'Sexspresso'.
Highlight – On the back of my hand I mixed Tom Fords 'Shade & illuminate' (highlight) & the Madina 'Chic & Shine' highlighter, then using the warmth of my finger tips I pressed it onto the high points of the face, softening the edges with a small beauty blender. For extra drama I layered a dusting of 'sand' from the Anastasia's Beverly Hills Contour kit over the top.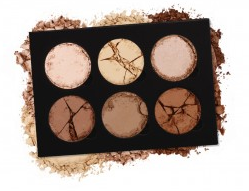 Blush – Josie Maran's cream blush in 'Rosey' applied with MAC's #188 small duel fibre brush
Contour – Anastasia's Beverly Hills Contour kit –  'Fawn' – this shade is perfect for fair skin tones, the tone is just right, not to dark and not to grey! Love this product!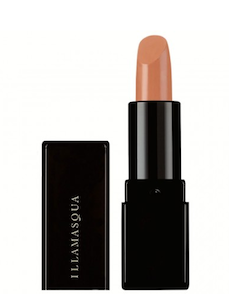 Lips -Illamasqua  – 'Starkers' which is a gorgeous nude with a pink undertone, great for blondes, redheads & mousey browns with light – medium skin tones.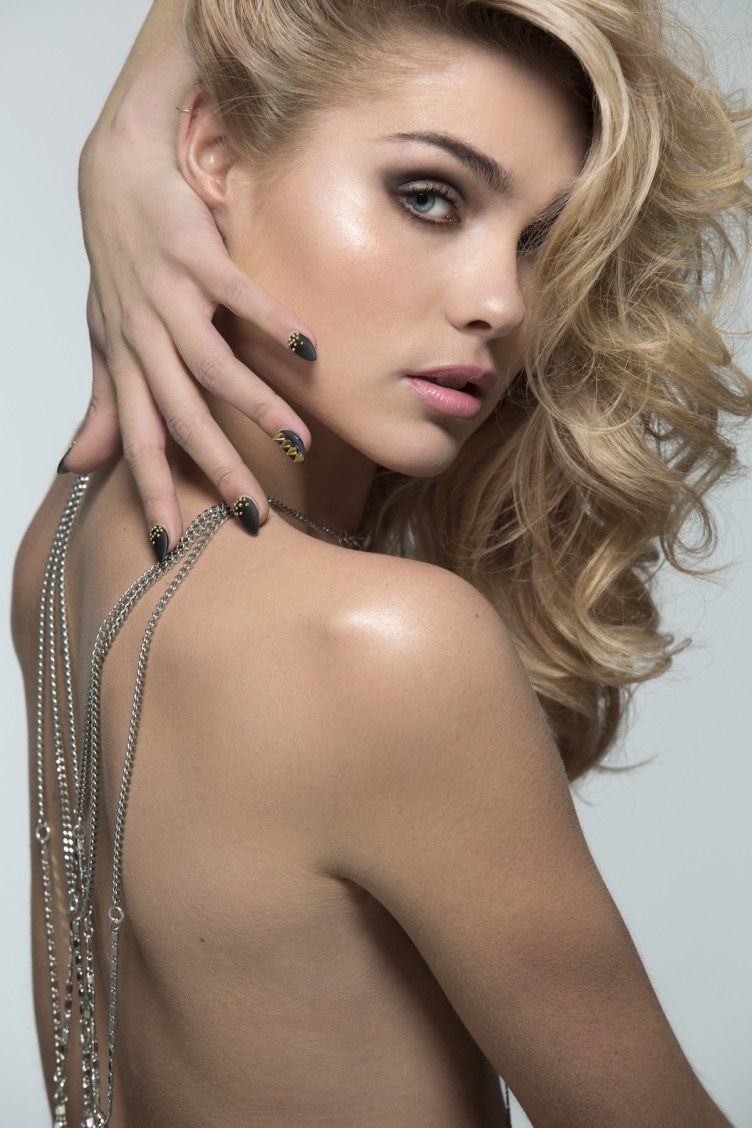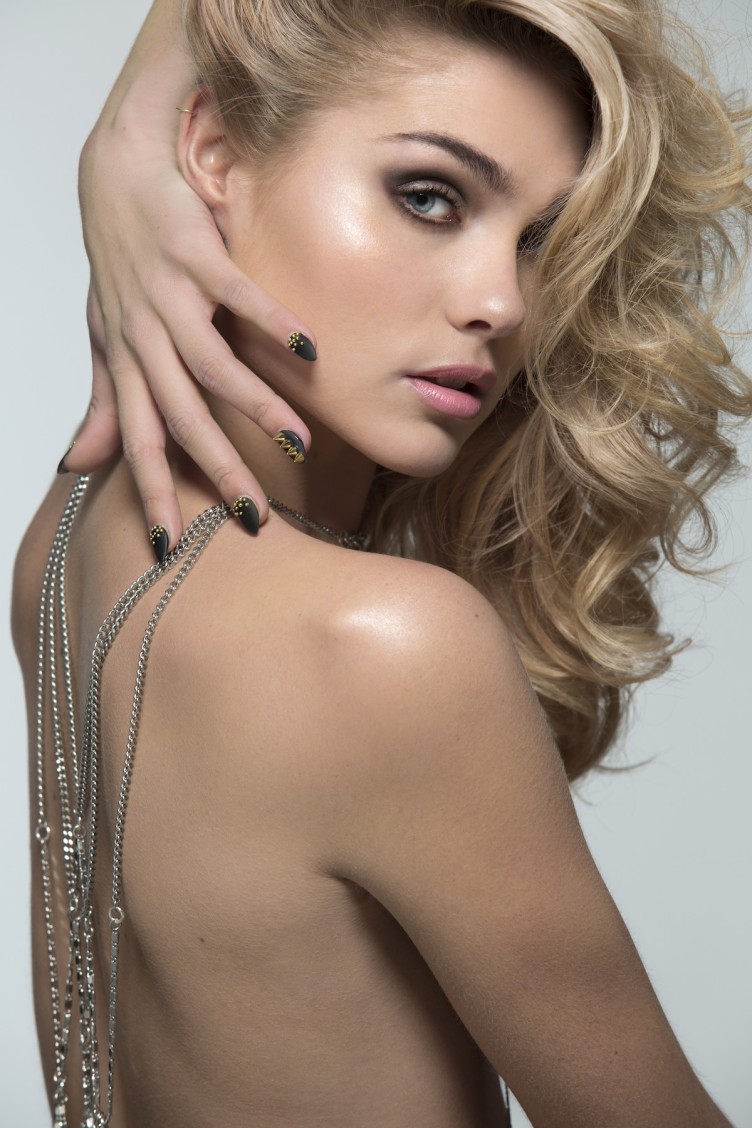 SMA xx
Photography // Tom Wholohan
Styling // Ash Syne
Nails // Quirky Nails
Hair & Makeup // Nicola Johnson
NO COMMENTS