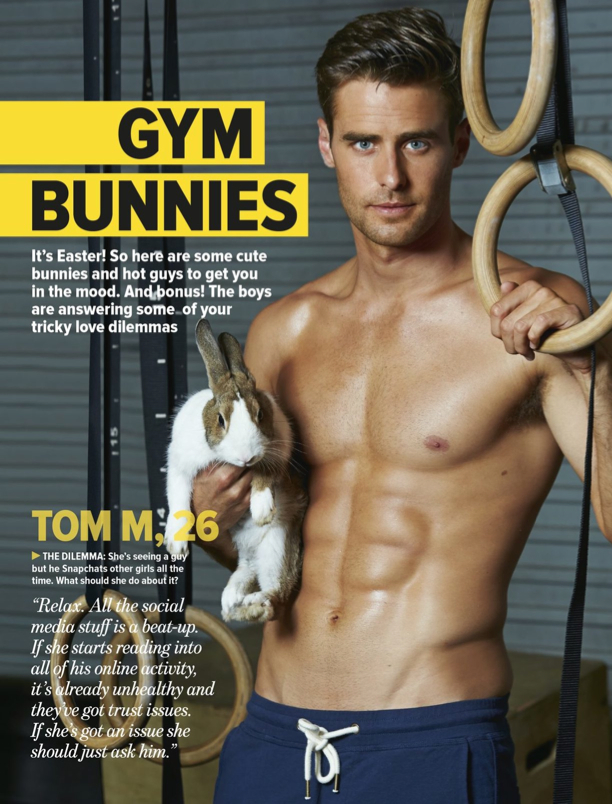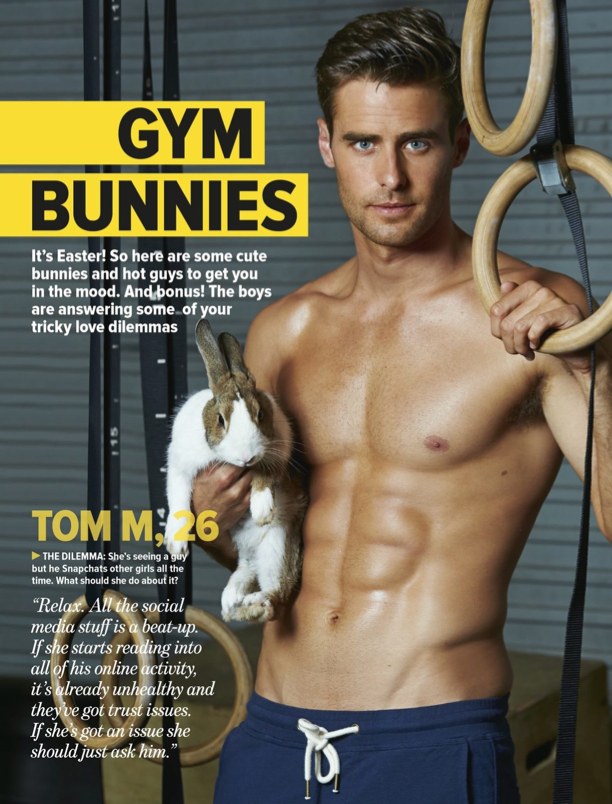 Sometimes my job is just so damn Hard hard! 😉 I recently shot with Cosmopolitan magazine for their April Issue. Take 6 Hot male models, throw in some fluffy bunny rabbits, add a gym & stir in some sweat, and you have one hell of an Easter special! You – are – welcome ladies!
It really was a tough day in the office!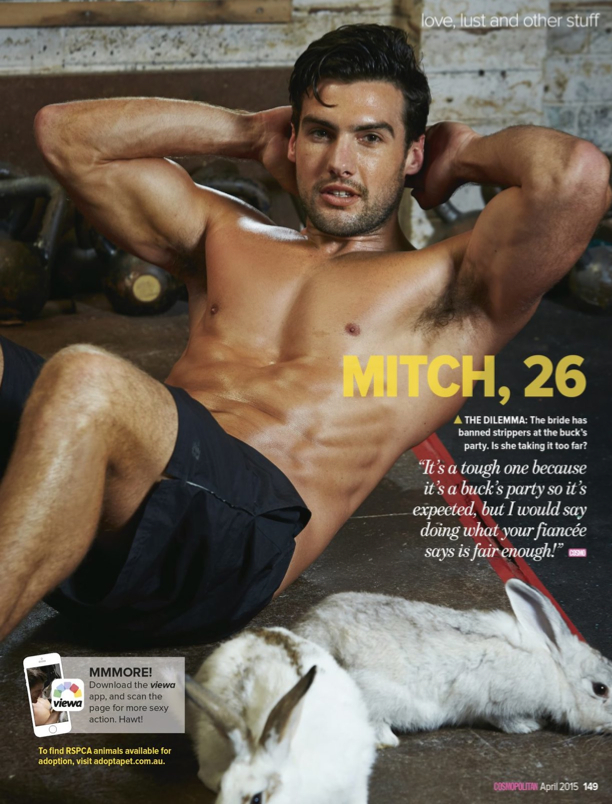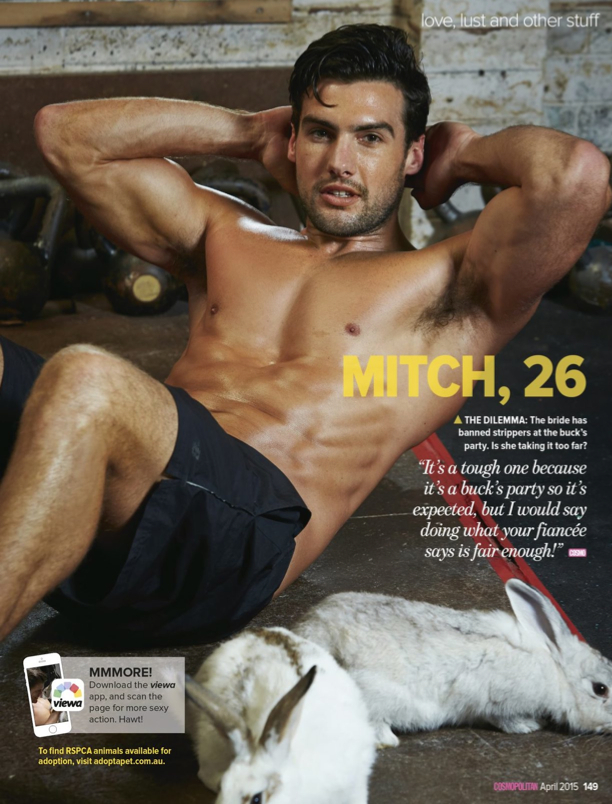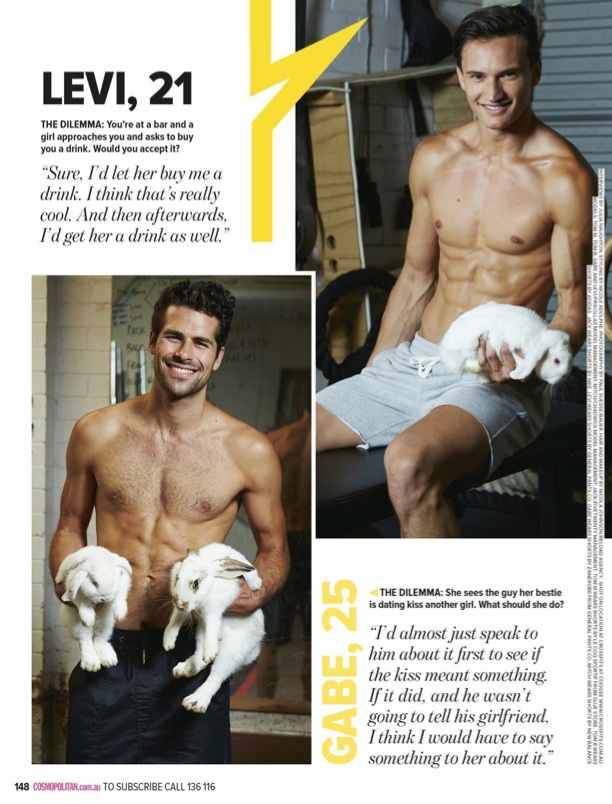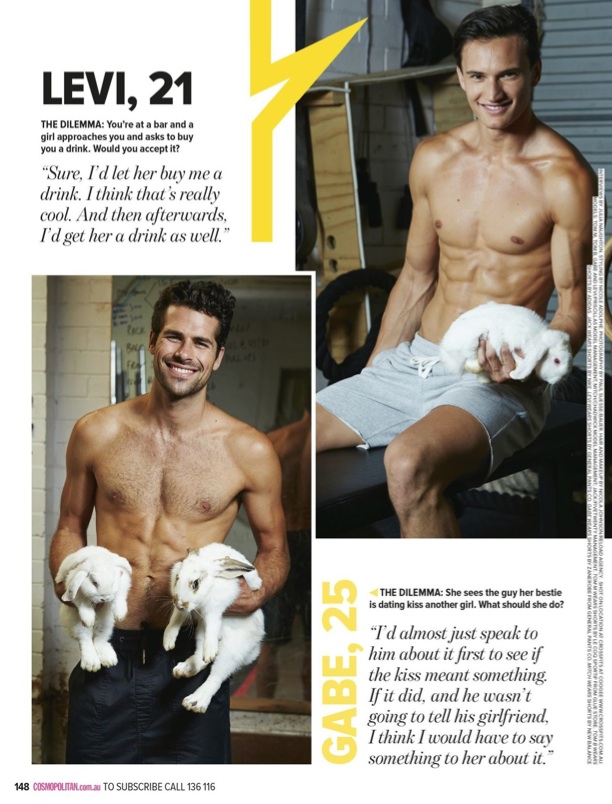 I used 'face & body' by MAC on the boys faces to give a super dewy, sheer finish, I added to their Bondi summer tans with a mix of Model Co's 'Instant Tan' in dark and MAC's face & body in C6.
For the hair I used a combination of Kevin Murphys 'Night Rider' and 'Gritty Business' both give a matte finish – perfect for editorial.
SMA xx
NO COMMENTS