On Monday I had the privilege of of designing the hair and makeup for Sydney's prestigious FBI fashion college end of year parade where I headed a group of 10 hair and makeup Artists. The theme was LOVE with a 1960's twist so I went with Gorgeous undone, finger-teased curls, fuchsia pink lips, soft pink eyes and cheeks, teamed with a sexy 60's eye lined flick and corner lashes.
TOP TIP for gorgeous skin – Prepping the skin is so important, always use a good moisturizer, I use Dermologica's Skin smoothing cream for normal to dry skins, and Active moist for oilier skins. Give the skin a massage as you apply, this will plump up the skin and revitialise. If you have time use an eye cream too – your model will love you for it! try Dermologica's 'total eye care' it brightens and hydrates.
I also had the pleasure working with the very gorgeous Camilla Franks and Australia Next Top Model Coach Josh Flinn. Here are a few sneak peaks behind the scenes.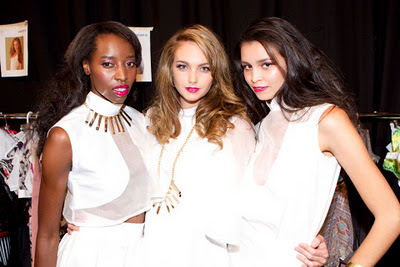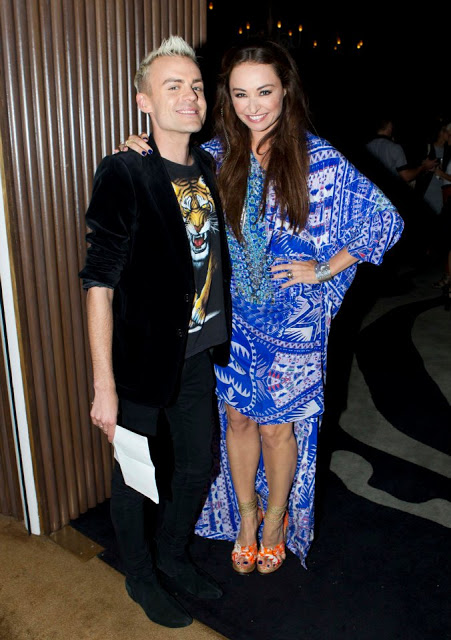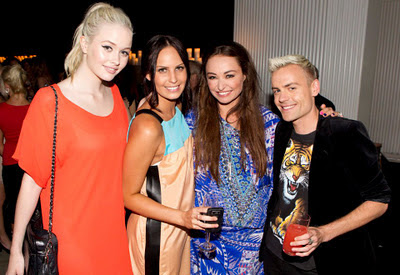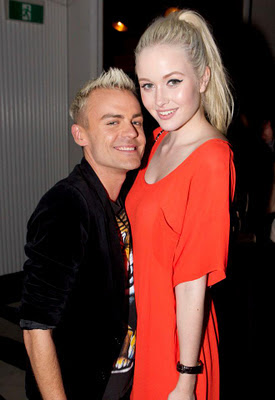 A special thanks to MAC cosmetics for sponsoring me for the event.
NO COMMENTS