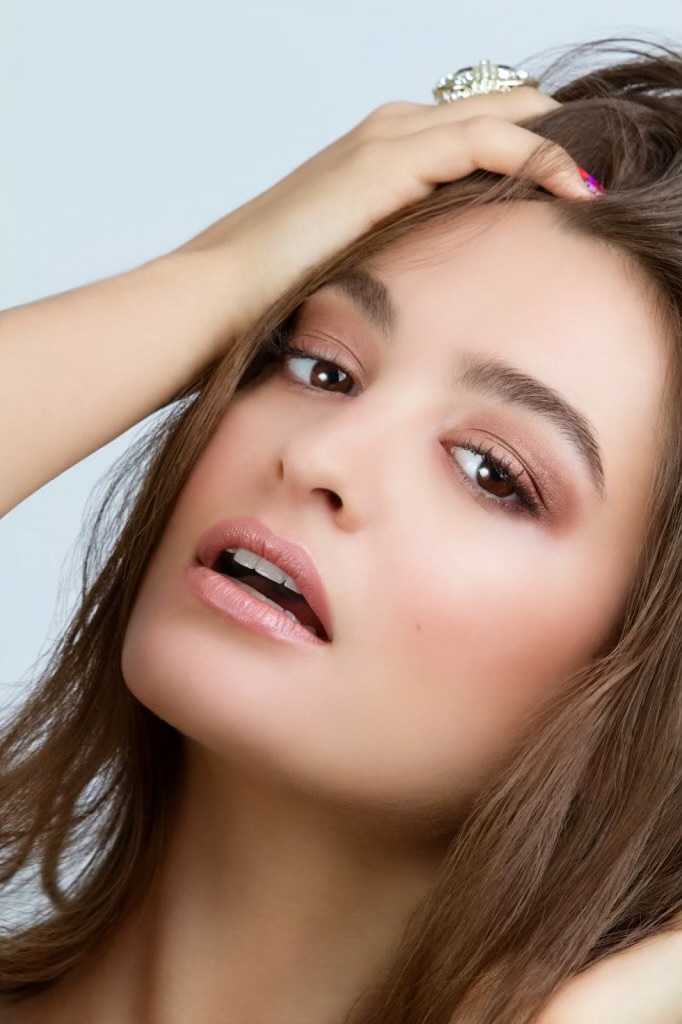 I always get asked about which foundations I use, on myself and on photo shoots, we are so lucky now that we have so many to choose from, but it can be confusing when trying to decide on the right one for you. Then there is the application, do you use a brush, fingers, beauty blender? We all just want to look flawless, right?
Here is my guide to getting that perfect base.
It all starts with your skin, your foundation won't sit beautifully if your skin isn't prepared correctly.
Whether your skin is dry/dehydrated or more towards the oilier skin type, exfoliating should be an integral part of your skin care regime.
I love Dermalogica's Skin resurfacing pads, these little beauties are essential for me when I'm on a shoot, and I never start a skin without using one. They come individually packed, so just tear open the sachet, slip on the little finger mitt and use circular motions to gently lift of any dead cells to instantly brighten the skin. They do contain alpha and beta hydroxy acids so just check before using with your doctor/dermatologist if you are on medication or have taking medicine in the past 6 months for skin conditions like acne (Antibiotics / Vitimin A / Accutane)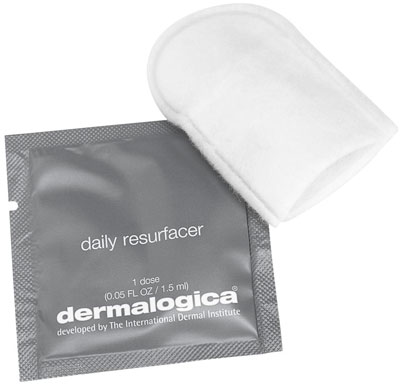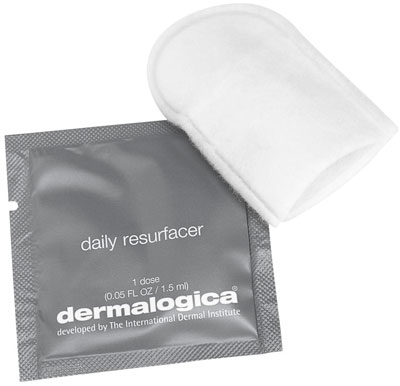 Ok so now your skin has a fresh even texture, your ready for your moisturizer/and or primer. If you have dry skin use both, waiting 30 seconds in between applications. If your skin is very oily then you can use a primer directly onto your skin.But I do recommend you alternate this routine with a lightweight oil free moisturizer. Oily skin can still be dehydrated (lacking water, not oil) this will hydrate your skin in the right places to allow your foundation to sit beautifully, without being greasy.
Again wait a minute for your primer/moisturizer to absorb and settle before applying your foundation.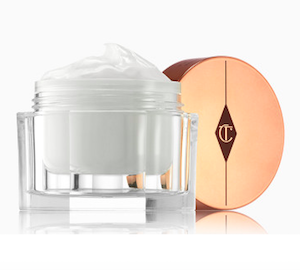 For dry skin & mature skins I love to use  Charlotte tilbury Magic cream, with Hyaluronic acid and wild pansy extracts it hydrated the deeper Layers of the skin and plumps out fine lines and wrinkles leaving a perfect base for makeup. I also love using this on models skin on beauty shoots for the ultimate skin glow. I also love to use this for bridal makeup prep.
We tend to have the most amount of discolouration in the centre of our face; redness around the nose, breakouts on the chin and forehead etc. So you want the highest concentration of product to be on these areas and then your foundation to blend out seamless – there is nothing worst than seeing
foundation in the hairline – yuck!
Typically I like to dap a few spots of  foundation around the face and then use a a brush to gently buff in and perfect the skin creating that airbrushed finish.
I'm loving the foundation brush by POUT cosmetics at the moment, it has a slightly domed head so it contours the face beautifully so you can get seamless blending around the eyes and nose.

If you want to take it one step further, than you can also go in with a beauty blender. When I first came across the beauty blender I thought it was just a fancy looking expensive sponge –  which it kinda is but its now a must for me when applying makeup. Beauty Blenders have a suede finish so it doesn't  absorb product like a normal makeup sponge does – which is so wasteful. The beauty blender will lift of any fingerprints or brush marks they also help sheer out foundation if you have been a touch heavy handed.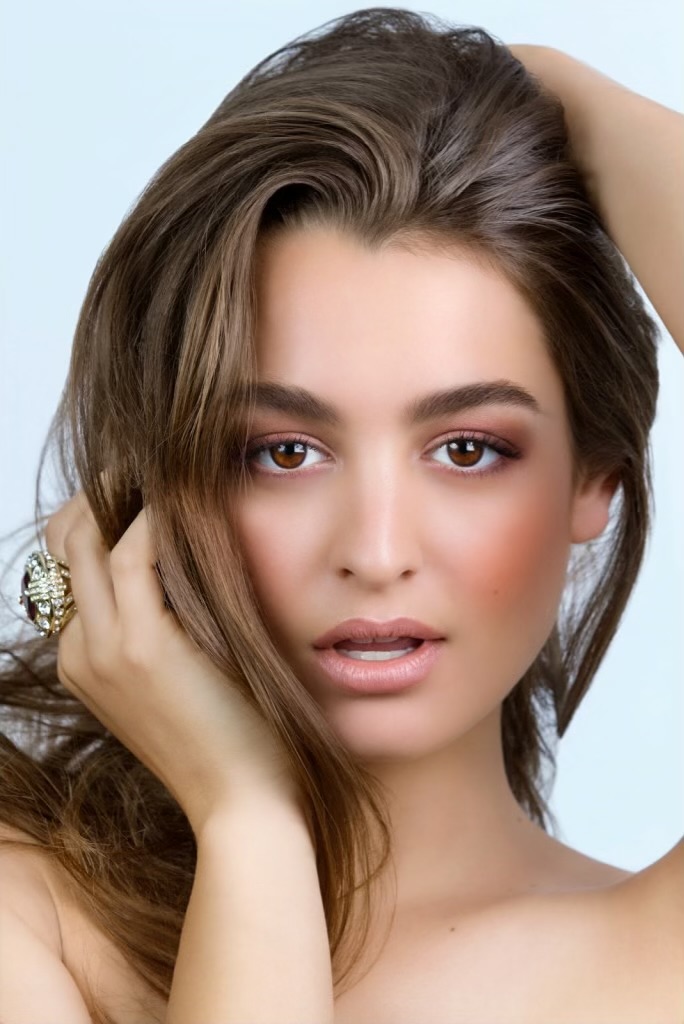 Your foundation should be treated like a base coat, it's designed to even out your skin tone and give you a better version of your own skin. Then use concealer sparingly; go in and cover any blemishes or pigmentation. Depending on the size of the blemish – use a brush accordingly. for individual blemishes or pimples I like to use a small eyeliner brush like the MAC #209, it will give you a lot of control and deposit only the exact amount of product you need for this area, this also avoids a build up of product which will in fact draw more attention to the area that your trying to hide. Always conceal after foundation!
I like to then go ahead and finish the rest of my makeup before powdering, giving the foundation time to settle, this also allows you to easily clean up any mistakes or 'fall out' from eye shadows etc.
SMA Tip– if you are doing a Smokey eye or using loose pigments then I would recommend completing your eye makeup first then doing your foundation. This saves you ruining your foundation and not having to clean up fallout! Also remove fall out with a dab of moisturiser not makeup remover, it will keep the skin under the eye hydrated & prepped.
Foundation textures for skin types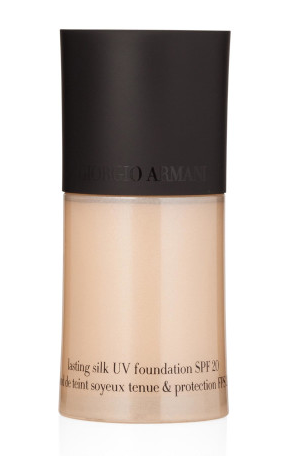 Choosing the right foundation for your skin type is also important, it also depends on the type of finish you want.
Sheer/Glowing skin
Opt for a tinted moisturiser or BB cream, these are great for all skin types, especially dry/dehydrated skin or mature skin, you can use directly onto your skin or on top of your daily moisturiser (I like to use op top for added hydration & shine) I love Laura Mercia's Tinted moisturiser! or Nars Sheer Glow foundation.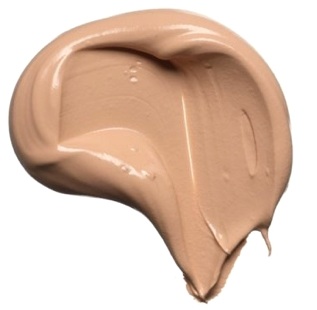 Luminous/dewy
Perfect for most skin types normal, mature and drier skin types, these can have a high sheen, which personally I love, but you may wish to use powder down the t-zone. I love the Hourglass 'Illusion' Tinted Moisturizer– it's a lot heavier than a tinted Moisturizer, actually more like a liquid foundation. Very reflective, not ideal for bridal as could create to much 'bounce'. Hyaluronic Filling Spheres to help minimise the appearance of fine lines and wrinkles – so fancy!
I also love Charlotte Tilbury's Wonder light foundation which is deeply hydrating, lightweight formula  that evens out the skin with a sheer finish. Models love this foundation! it's also great for bridal makeup.
Natural finish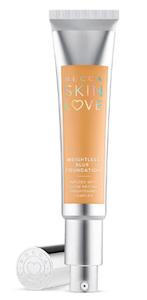 Ok, so you just want you skin to look like…. Er Skin! I get it, Again I would chose a liquid foundation, it's the most natural looking, no reflection particles, with a medium lightweight texture – try something like Becca's Skin Love foundation  it has a beautiful constancy, it's long lasting and is buildable. Great
for all skin types. I love this for photoshoots!
Opaque finish
A liquid foundation is best, this will give you a heavier coverage, you can also try using a stick foundation Bobbi brown stick foundations are fantastic – apply with a flat foundation brush in downward motions towards the hairline and down the neck. (we all have tiny hairs on our
face, so if you don't go in the direction of these downy hairs you can draw
attention to them with this heavier type of foundation. Great for – blemished
skin or those who want a fuller coverage. If you are oily, try an oil free
foundation like MAC's studio fix liquid.
Matte finish
Cream to powder foundations are great for this, apply with a sponge (often provided – make sure you wash at least once a week to avoid bacteria buildup – shampoo is fine) Again Oil free foundations are best – these work best for acne prone skin. I love Nars velvet matte.
Powder
A dewy skin is a modern skin, gone are the days of the 100% matte faces that we saw in the 90's,
Powder can be an essential part of the kit for most people, but using to much can make your face look flat, over made up and it can age you dramatically.
Of course pigmented powders have there place – they are fantastic to use alone (without foundation) I love the MAC Mineralize powders for a quick on the go base – just don't use them with a liquid foundation.
Use a smaller brush than you think – try using a small fluffy blending brush and just powder the forehead, nose and chin, leave the cheeks to glow naturally. I love MAC's #224 brush for this.
Powders I love Shu Uemura's Face Architect– in colourless (loose) MAC Prep & Prime powder   – (pressed & loose)
NARS – Light Reflecting  powder (pressed & loose)– this is also amazing to use under the eyes to set concealer – so fine and also light reflective – be careful not to over use if using for bridal or where flash
photography is being used.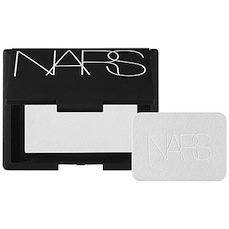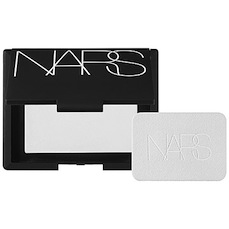 Thanks for reading! SMA xx
NO COMMENTS