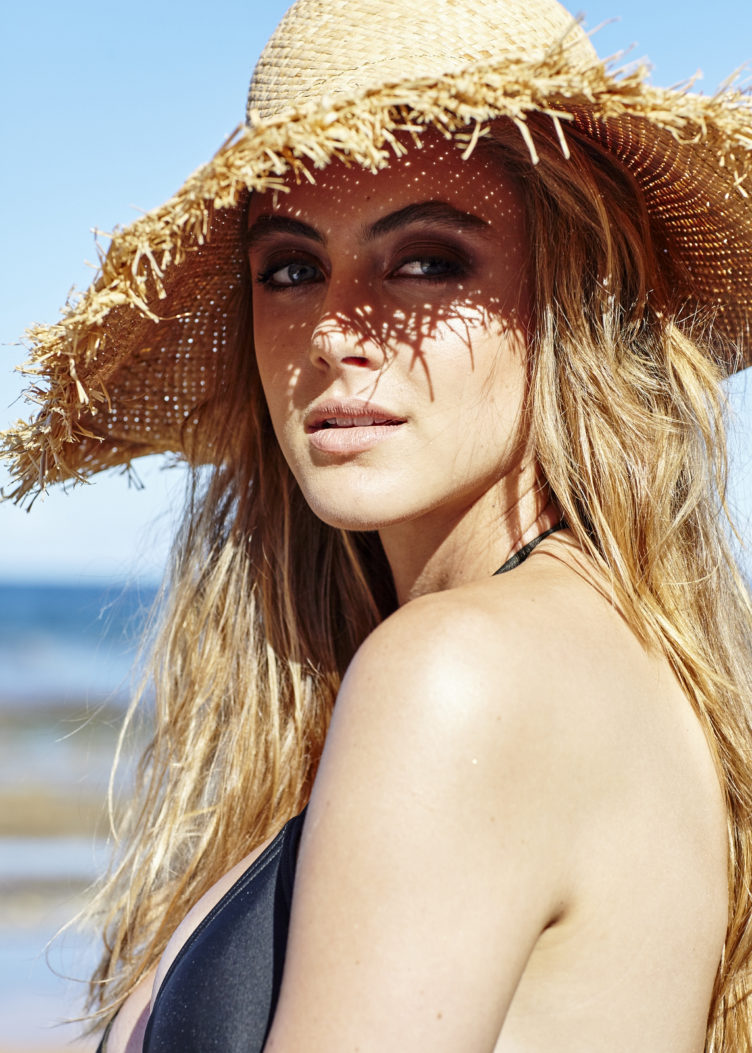 Winter sun can still reek havoc on your skin, the Australian sun is harsh & sun damage is still evident in the cooler months. The sun Is the main cause of premature ageing, so protecting your skin from its harmful rays is super important. Realistically you need to layer your SPF's to get adequate protection, I recommend choosing a moisturizer, primer & foundation all with an SPF's during the summer months.
Here is a run down of my fav go to SPF products.
Ultra Facial Moisturizer SPF30 – KIEHL's – Great for all skin types this lightweight super hydrating moisturizer is a great all rounder, I love this when I travel, the packaging is light & comes in a handy 75ml bottle. Fast absorbing, leaves skin plump and refreshed.
Solar Booster SPF 50 – Dermalogica –  This clever product by the geniuses at Dermalogica allows you to infuse your own products at home with SPF. Add a drop onto your fav moisturizer or even your foundation and you have instant sun protection. This is also my fav go-to facial sun cream for the beach, use directly onto the face, neck and chest. I'm a fair skinned red head and i never burn with this on!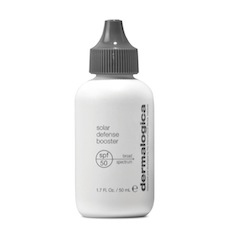 Skin Perfect Primer SPF30 – Dermalogica – This amazing primer has a SPF30, so not only is the perfect base for your foundation, (guides on like silk, leaving a perfectly smooth canvas) it will also protects your skin from the harmful rays. Essential for beach photo-shoots or summer brides! – Love this product!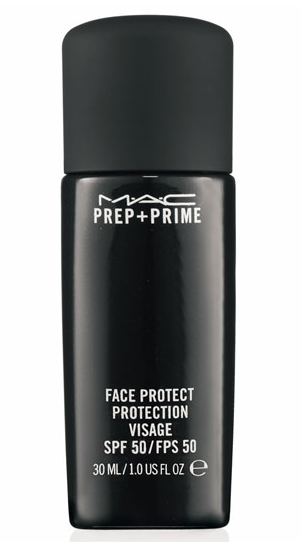 MAC Prep & Prime SPF 50 – Leave it to MAC to nail the primer! Perfect for all skin types, those really concerned with sun damage, perfect for skin with pigmentation! Apply under makeup to prime the skin for the sun. Featherweight, fast-absorbing, oil-free & invisible on the skin what's not to love!! This can be tricky to pick up in Australia however! MAC also Have a BB Beauty Balm that is also SPF 50 which is to die for, brightening, smoothing & protecting – definitely a desert island product!
BB cream – Benefit – Big Easy SPF35 – This is a really cool product; It's a cream to powder BB with medium, build-able coverage. Great for combinations skins & for those who like lighter coverage with a matte finish. With a SPF 35 its gives excellent protection from the sun & premature aging! Woo hoo!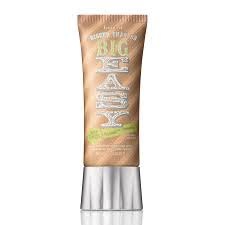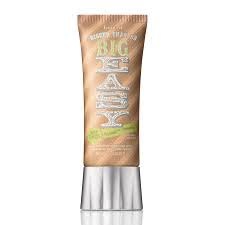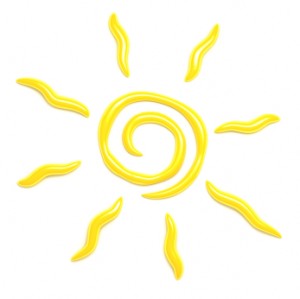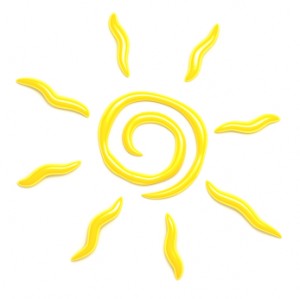 Luminous skin colour Foundation SPF 25 – Becca  – You can always count on Becca cosmetics to give your skin a beautiful that 'I woke up like this' natural glow, their products leave the skin looking luminous, hydrated &…. well skin like. If you love a dewy finish with sheer coverage then this is the summer foundation for you. Becca have a wide range of colours to suit every skin tome – yay! As a side note – If you love the super highlighted pearlescent look then double up with the Becca Shimmering Skin perfector – this ultra fine light reflecting baby prime's the skin leaving it silky smooth & super Luminous, with a SPF 25 of its own, your doubly protected & doubly dewy! Skin heaven!

L'Oreal True match SPF17 – For great drug store foundation I always go for L'Oreal, great on the wallet with a wide range of colours to suit all. Super creamy texture with a build-able coverage for the areas where you need a little more help. It only has a SPF 17 so I would advise using a primer or moisturizer underneath with a SPF for extra protection.
Shisedio UV Proctor Liquid foundation SPF 42 I LOVE this foundation, it's has a super lightweight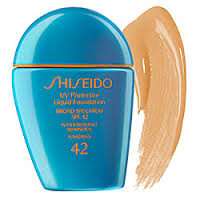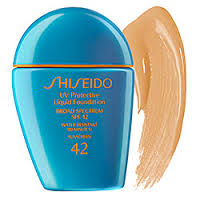 liquid formula which blends into the skin flawlessly, providing a long-lasting & natural-looking matte finish. It contains SPF 42 which is amazing! Perfect for fair skins & those really concerned with the effects of sun damage on the skin.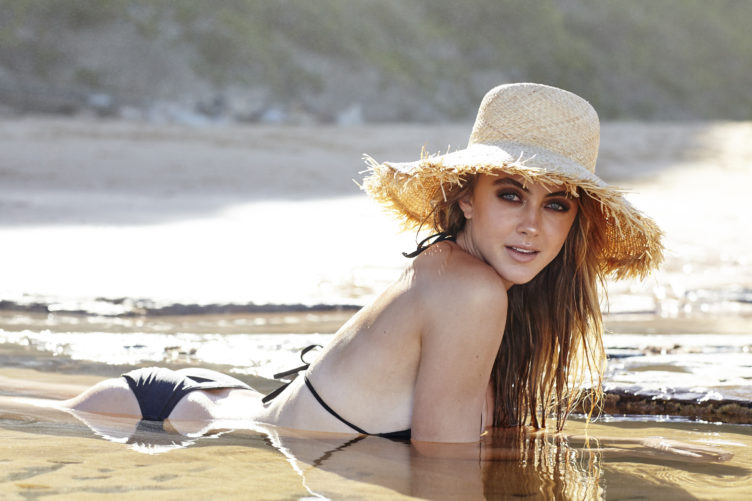 NO COMMENTS