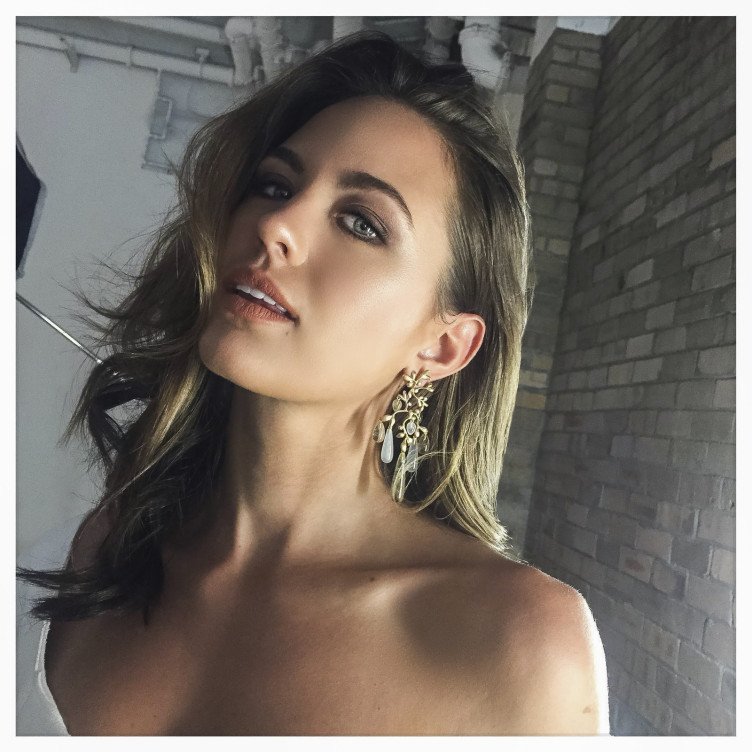 It's always a pleasure to see this beauty in my makeup chair. I shot with the gorgeous Jesinta campbell for the Australian Womans Weekly a while back as part of the Women of the Future Campaign sponsored by Qantas.
Jesinta has incredible eyes so we decided to make them the feature, I went for my trusty Tom Ford 'Cocoa Mirage' Pallet. With russets & warm brown shadows they are the perfect hues to set off Jesinta's blue eyes.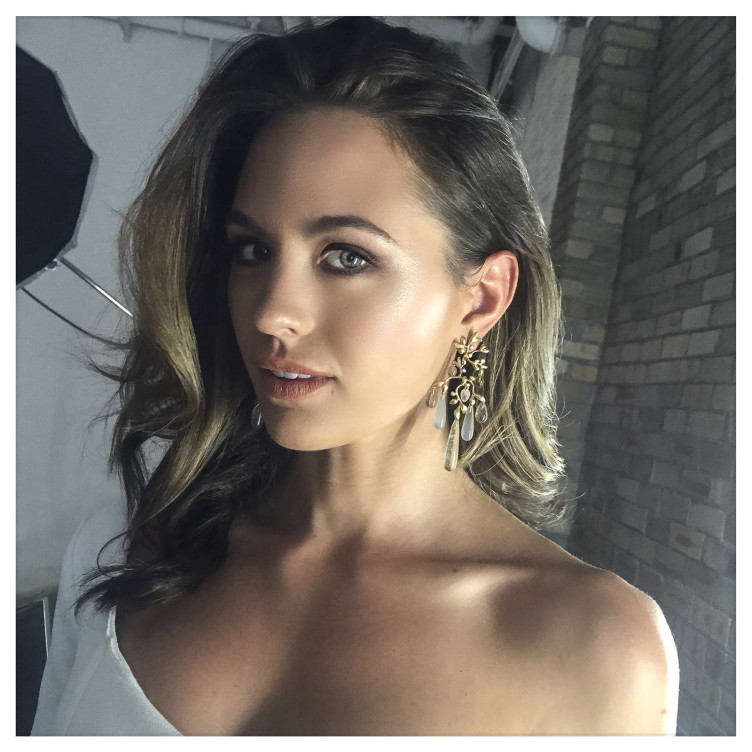 I lined the lash line with Benefits 'BADgal' waterproof liner, the new slim line pencil allows you to get right to the root of the lashes, it's super soft & easily blended. This liner sets to waterproof so its perfect for photoshoots where you are not changing the look. I curled Jesintas lashes with my Fav Shu Umerua lash curler (the best lash curler in my opinion) and applied 2 coats of 'They're real' mascara also by Benefit.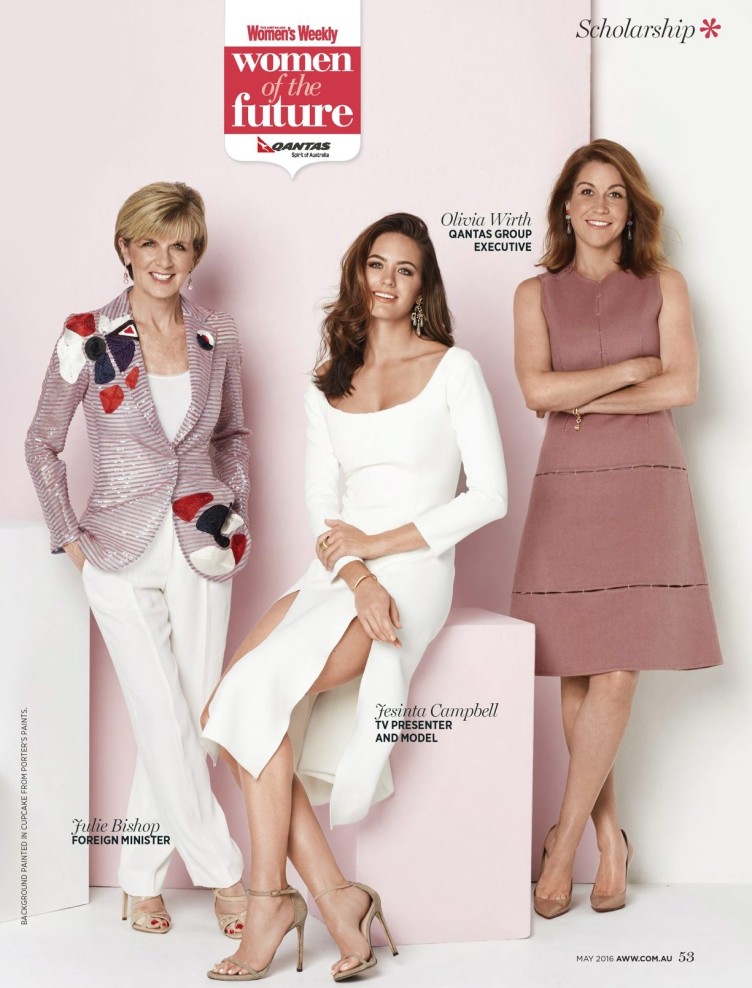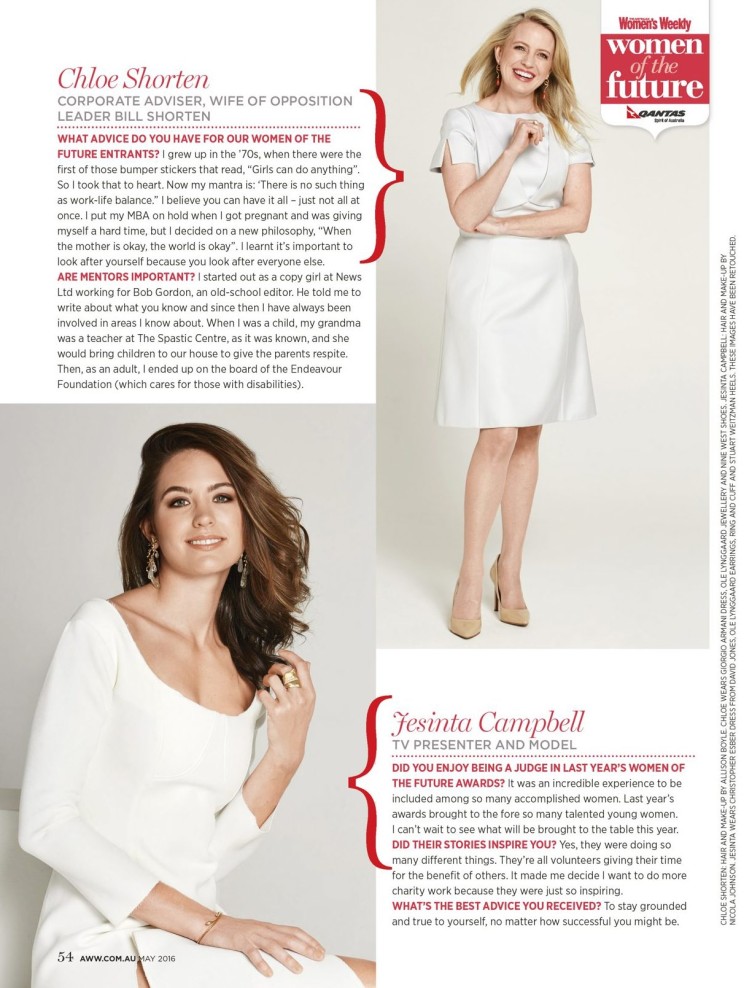 Jesinta's skin was prepped with Dermalogicas skin smoothing cream, massaged into the skin. I layered with one of my favourite  glow products – Dior's Glow Maximizer. With it's rosy pearlescent tint when applied to the high points of the face before foundation it gives the perfect amount of glow without being overly shiny or giving off to much bounce from the flash.
To warm Jesinta's skin I used Elizabeth Arden's Colour Radiance blusher in Sunblush, this is a fantastic warm rose colour with a hint of bronze so it can double up as a bronzer & blusher in one. To finish I used my Fav nude lipstick –  'GRÈGE' by Dior. Makeup heaven!
For the highlight on Jesinta's cheekbones I used my trusty Creme colour base by MAC in 'Hush' & with a light dusting of Laura Mercia's Matte Radiance baked powder highlight to blur the edges.
For Jesinta's hair, I prepped with Oribe's Maximista thickening spray  – my ultimate fav prepping lotion giving grip and mega root lift. I then tonged sections with a 1inch barrel iron –  I love my H2D interchangeable tong for this, I then allowed the hair to cool & applied Oribe's Air style flexible finish creme to create texture & add definition.
SMA xx
Hair & Makeup // Nicola Johnson
Styling // Rebecca Rae
NO COMMENTS