This was the second time I got my hands on this incredible face, French Canadian model Gaby Ouellet was in town for a brief time & was in high demand. With such striking features I wanted to get a bit creative with the makeup.
When I create a colourful makeup look I need a product that really packs a punch, I always seem to go back to my greasepaints! I have had this particular 'Supacolor' Palette from Kroylan for years & it never disappoints. Highly pigmented & grease based, it's such a fun product to play with & it has amazing colour pay off.
You can be quite expressive when using greasepaints, messy even, breaking the rules of 'perfect makeup'  allowing the finished look to be organic, 'lived in' & sometimes a little rough around the edges!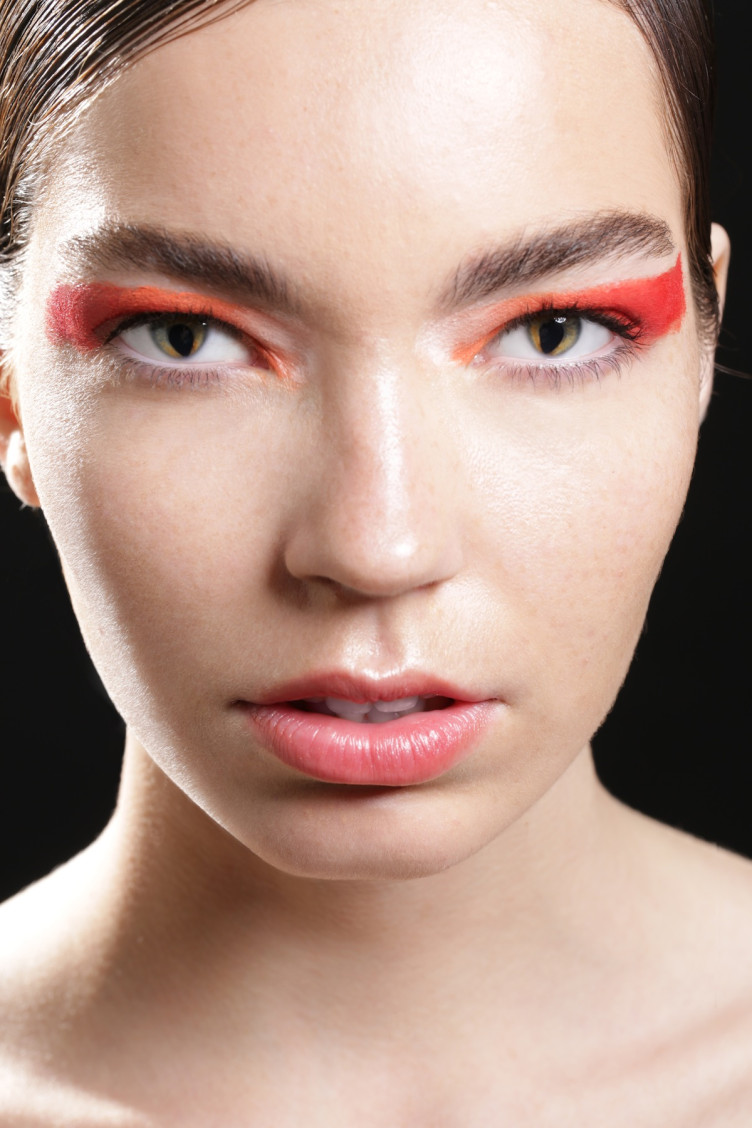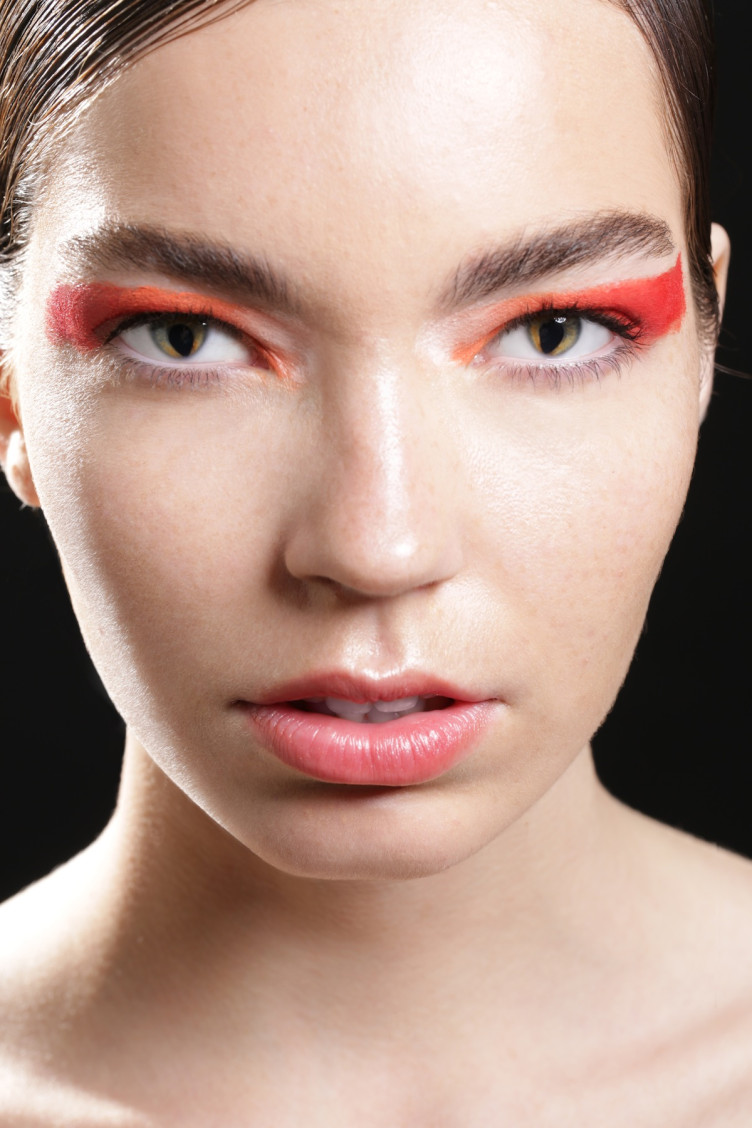 I wanted Gaby's skin to be the same shiny texture as the greasepaints, she has amazing skin so I was fairly light handed. I used the Tinted moisturiser by Kryolan melting it into the skin with my finger tips & perfecting with a beauty blender.
Then I got stuck into the Supracolor, I started with a fairly simple eye design, I mixed red & orange together to get more of a burnt orange, I used the white paint as a highlight in the inner corners of the eye. Then for each of the following shots the makeup evolved over the entire face.
I love Greek mythology so I entitled this series 'Phoenix from the Flame' as it reminded me of the tale  of the Phoenix who is said to die in a show of flames before being born again Rising from the ashes. The red/orange makeup was the perfect association with the flames & the colours of the phoenix's feathers –  very dramatic!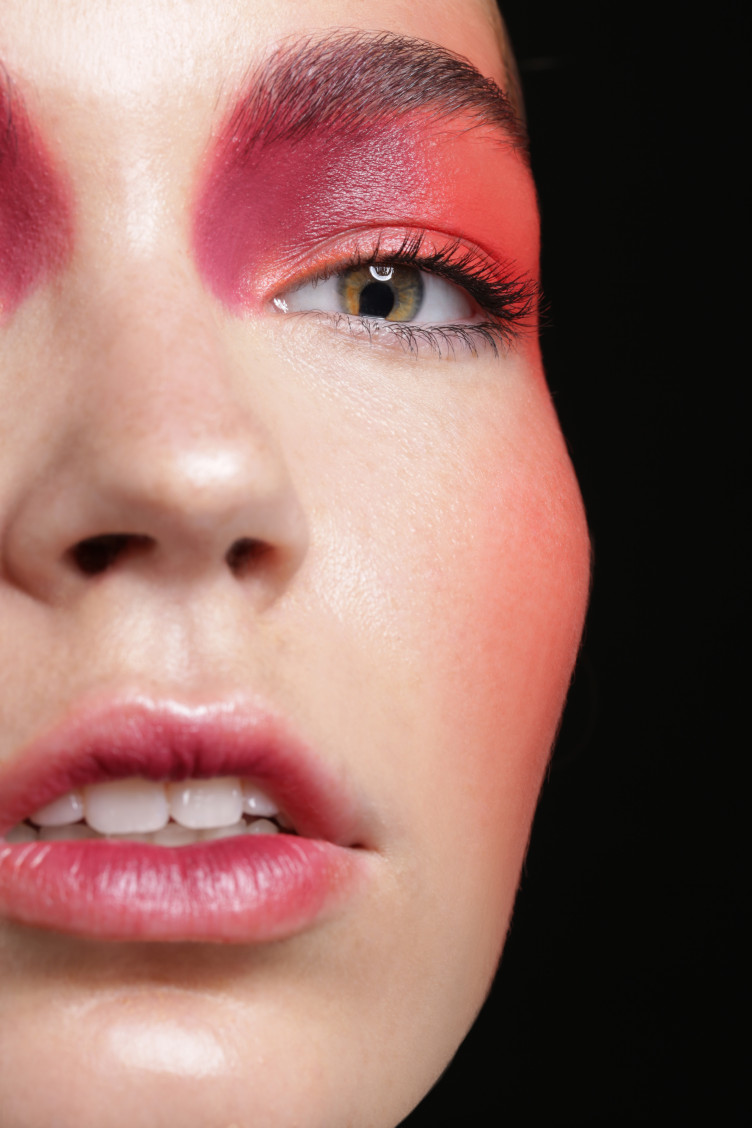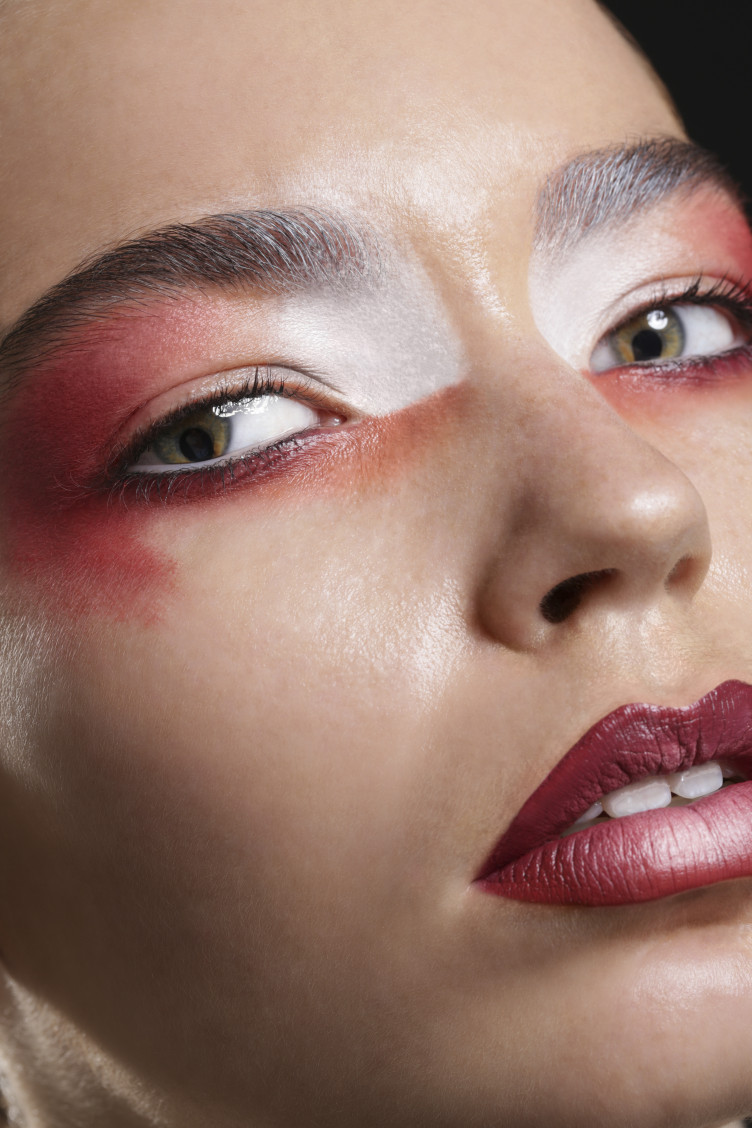 For the lip I used my Kroylan red lip pallet, I used a mix of  colour's –  'LC010' & 'LF102' all over the lip leaving the middle bottom lip exposed – I pressed a tiny amount of the white supacolor onto the center giving an Ombre effect to the lip.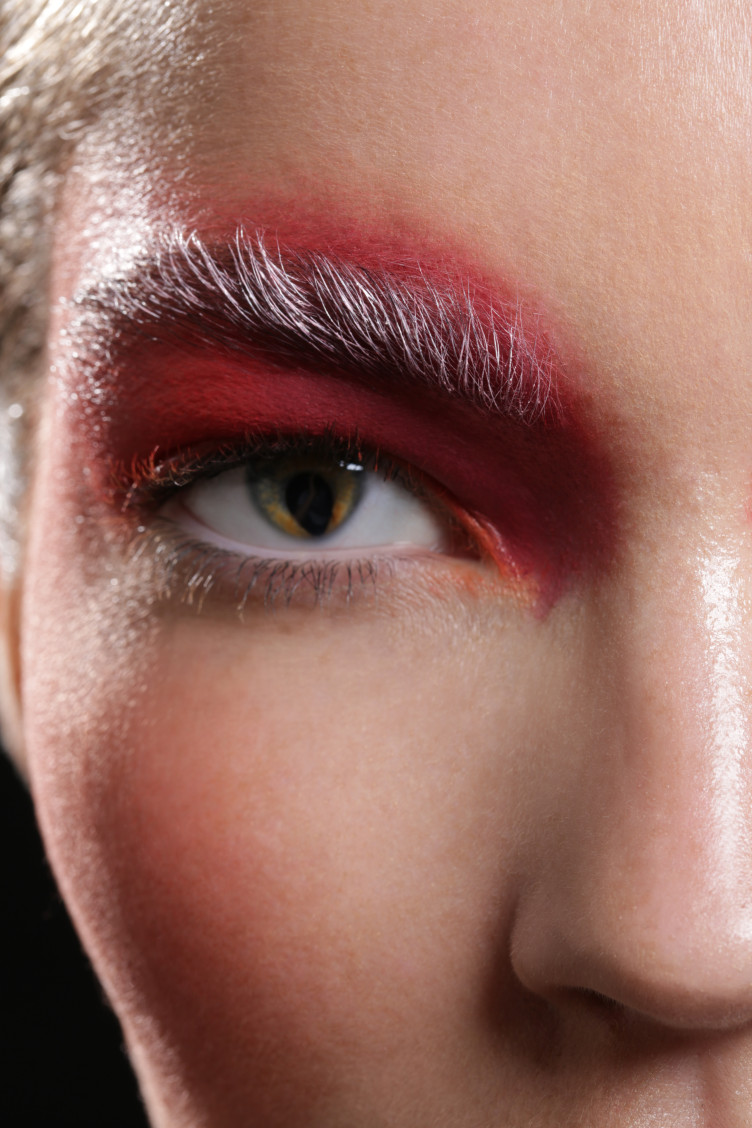 Using a mini Mascara wand I brushed the white 'Supacolor' up into the brow's and coated the ends of the top lashes with the red 'Supacolor' (kinda wish I had done the bottom lashes too now – ever the critic)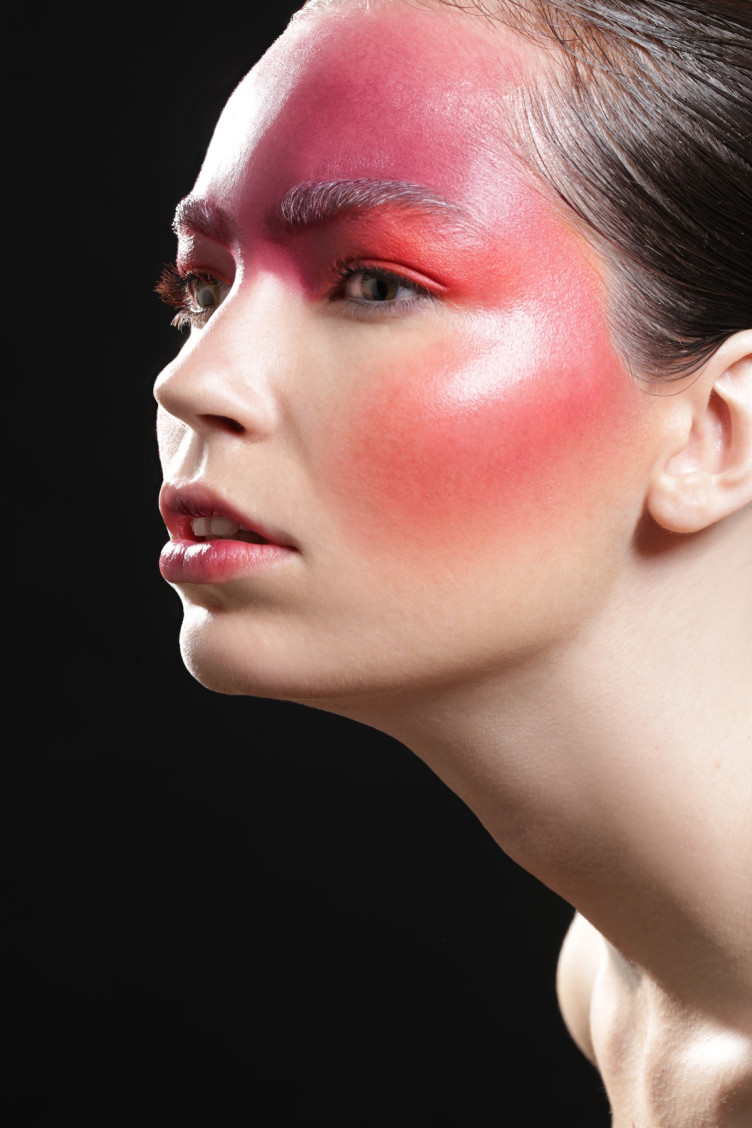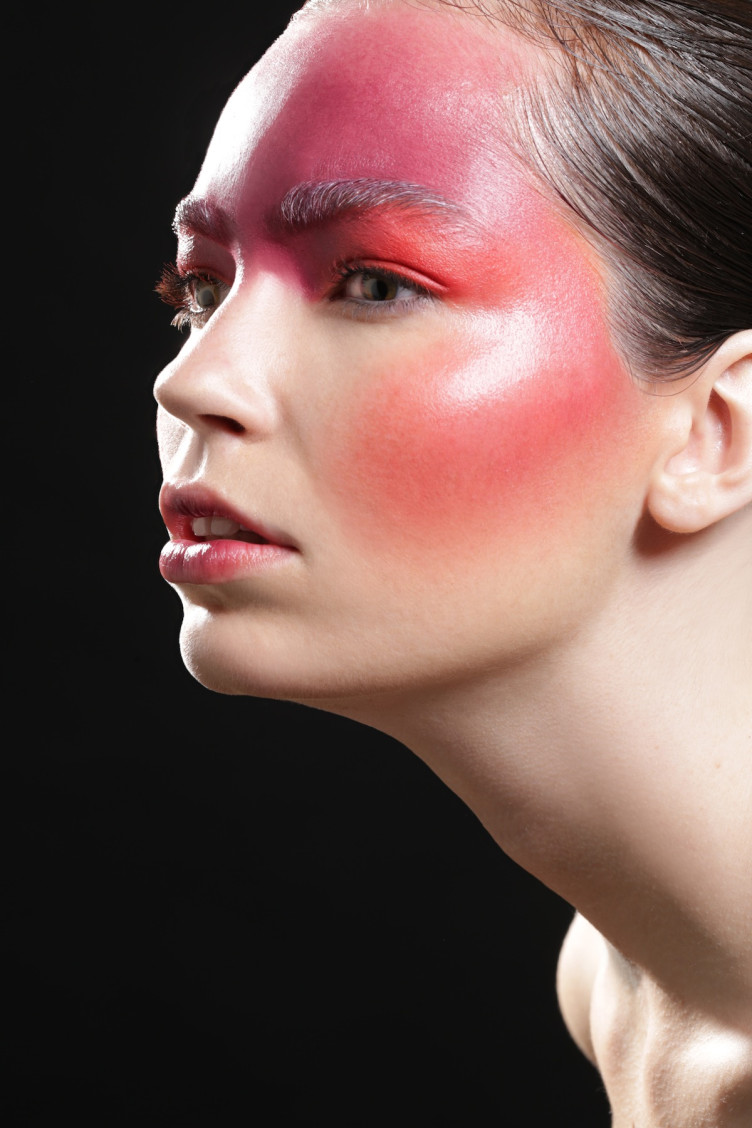 NB – to remove grease paint/based products you will need an oil cleanser, I used the 'Kroylan Hydro-oil', I find it best to apply with fingers, massaging it into the skin to break down the makeup then wash it off or use a face cloth. I think always clean the skin with 'Bioderma' to remove all traces of the oil.
SMA xx
Photography // Josef Geranio
Model // Gaby Ouellet @ Wilhelmina Models & Chadwicks Sydney
Makeup // Nicola Johnson
NO COMMENTS