We have all been there, you decide to cut in a fringe, love it for a few weeks, until you get bored of  obsessively blow drying it every day because the damn thing just wont sit right!  Then come the regrets & you find yourself praying to the hair gods for it to hurry up and grow out?
Or maybe you just want longer locks by the time summer rolls back around!
What ever your reason for wanting an over night Rapunzel transformation, here are my top tips for speeding up the growing process and easing the pain.
Feed –  Your hair is made up of protein (keratin), so it's important to have a healthy diet rich in good fats and most importantly lots of protein. You can also add supplements –  B vitamins, iron, biotin, and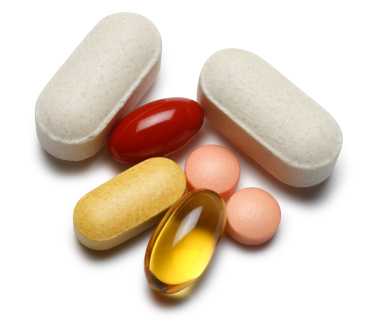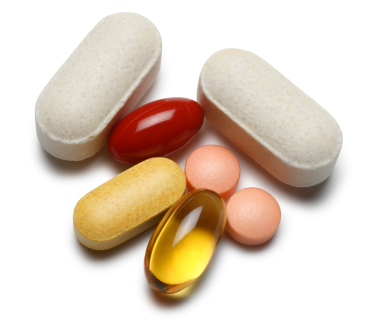 zinc are good places to start. Silica is also a fantastic supplement for speeding up hair growth!
Nourish – Apply a coconut oil mask to your hair once a week massaging the scalp as you go, this nourishes the scalp stimulating circulation which feed's the hair follicles with oxygen rich blood & nutrients. Leave on over night if possible. You will need to give it a good wash in the morning to remove the oil.
Cleanse –  Try not to wash your hair every day – this strips the hair and scalp of essential oils needed for healthy hair. Aim for every 2nd day or every 3 days if you can. You can always rinse your hair but hold off the shampoo. Thank the lord for dry shampoo – I love Kevin Murphy's 'fresh hair' smells great and it's not to powdery.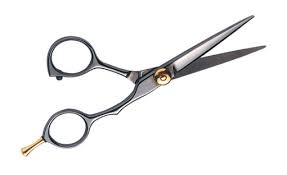 Tidy – Trim your hair every 8 weeks, even if it's just a tint amount, this will stop split ends travelling up the hair shaft, which causes hair to weaken resulting in more breakages.
De-tangle – Grab yourself a tangle teaser – they are amazing! They glide through wet hair effortlessly, unlocking knots in seconds. Brushing wet hair with a regular bristle brush will cause breakage. They are also great for kids who hate having their hair brushed!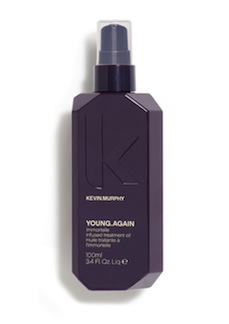 Heat stroke –  Lay off the heat! Wait until your hair is 80% dry before you use your hair dryer & lay off the straightener and tong, embrace your natural texture and give your hair a little holiday – it will love you for it! When you do blow dry make sure you have applied a heat protection product – I love 'Young again' treatment oil also by Kevin Murphy –  it's super lightweight, it not only protects your hair but also nourishes and conditions.
"A Scrunchie" –  Don't tie your hair up too tight, this will pull at the roots, thinning the hair. Use softer, snag free hair bands, not elastic! The thicker the band the better – American apparel are single handedly bringing back the scrunchie – I'm not quite sure we are all ready for that, but they are super gentle on your hair – maybe in the privacy of your own home!

Image Courtesy of American Apparel
Fake it till you make it – while your waiting for your hair to grow, you can always use clip in extensions to subtly add volume and length. I love the Showpony clip-ins, they are 100% human hair beautifully made with a wide range of colours to choose from!
NO COMMENTS