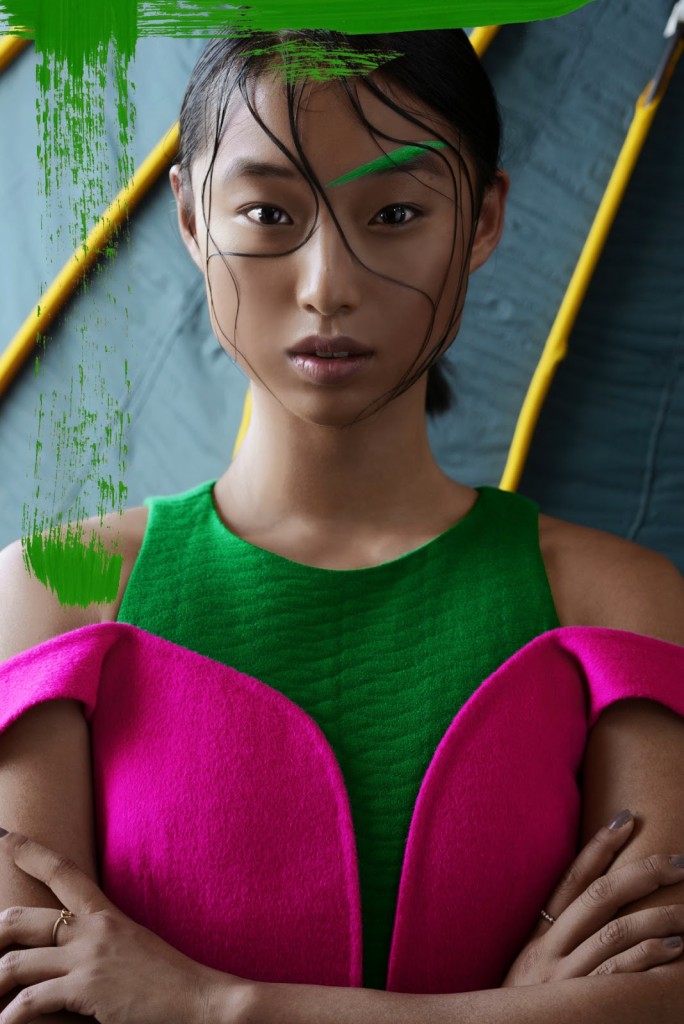 When I was asked to shoot a beauty story with Marget Zhang in collaboration with Dior I obviously jumped at the chance. I am a huge Dior fan, Dior show mascara has been a staple in my kit for years! The eye shadows are so rich and creamy, they effortless blend into the skin & the highly Pigmented luxury lipstick's are my go-to for red carpet pouts. The recent additions of the tinted lip balm's are great for a natural beauty look on the go, I have 2 in my handbag as we speak!
This for me was a dream job, I love shooting beauty and getting to work with Margaret and one of my favorite product houses was just incredible.  Margaret wanted something simple, yet edgy & graphic. I used eyeliner to draw abstract lines on Margaret's face, then tracing back over with eyeshadow to soften the edges, keeping the rest of the makeup super simple.
Margaret's loves a dewy look, so I applied the foundation with my hands, melting it into skin. I used lots of highlighter & I played with pops of colour on the lips.
Dying over these shots!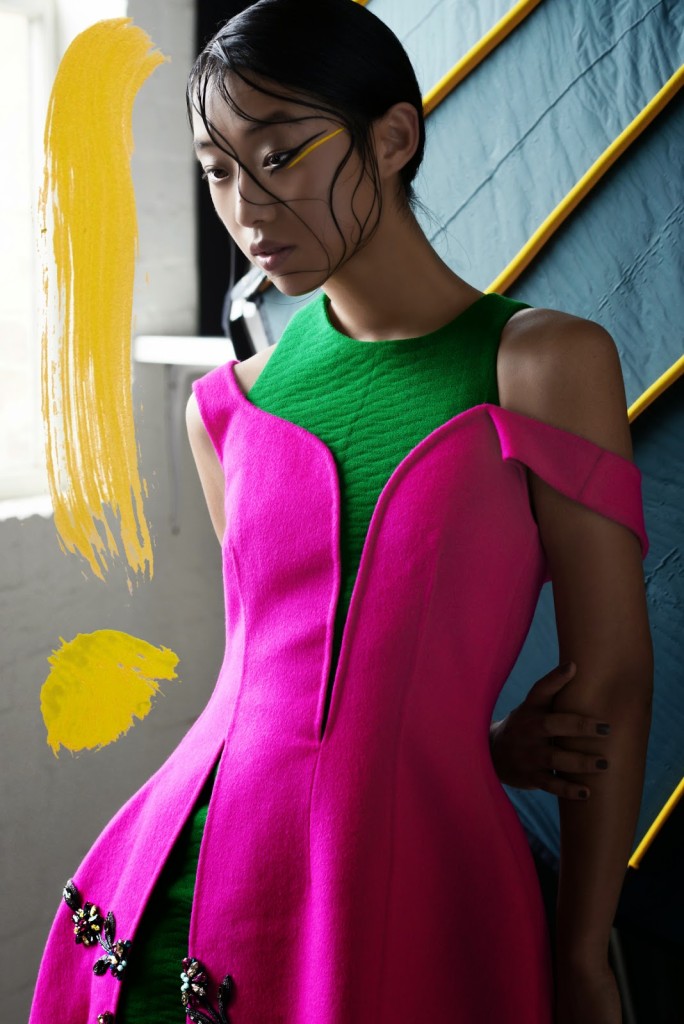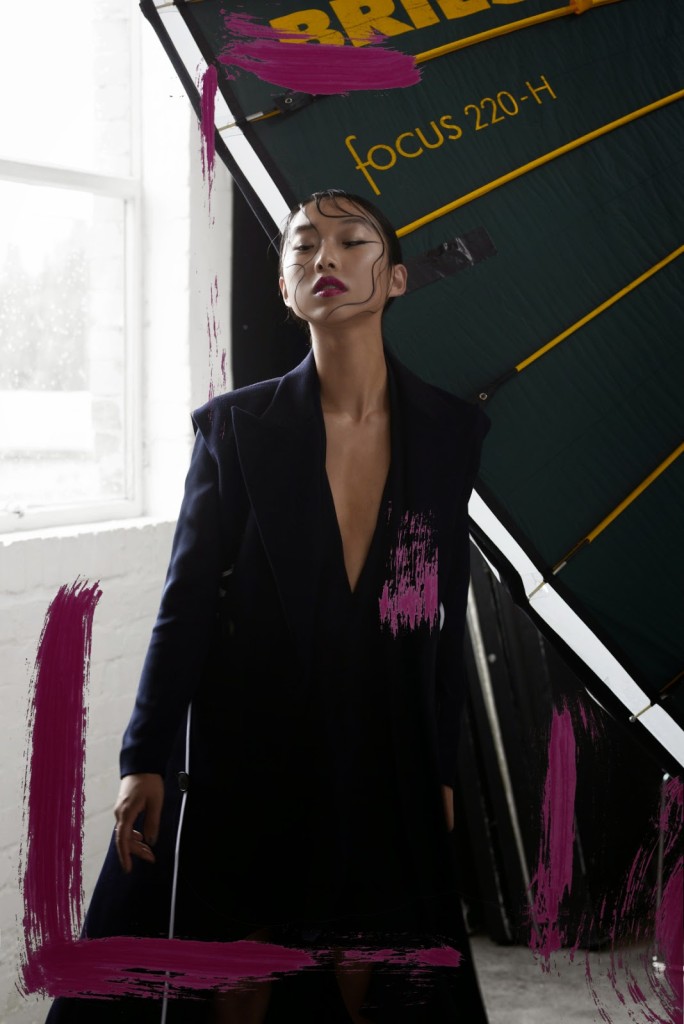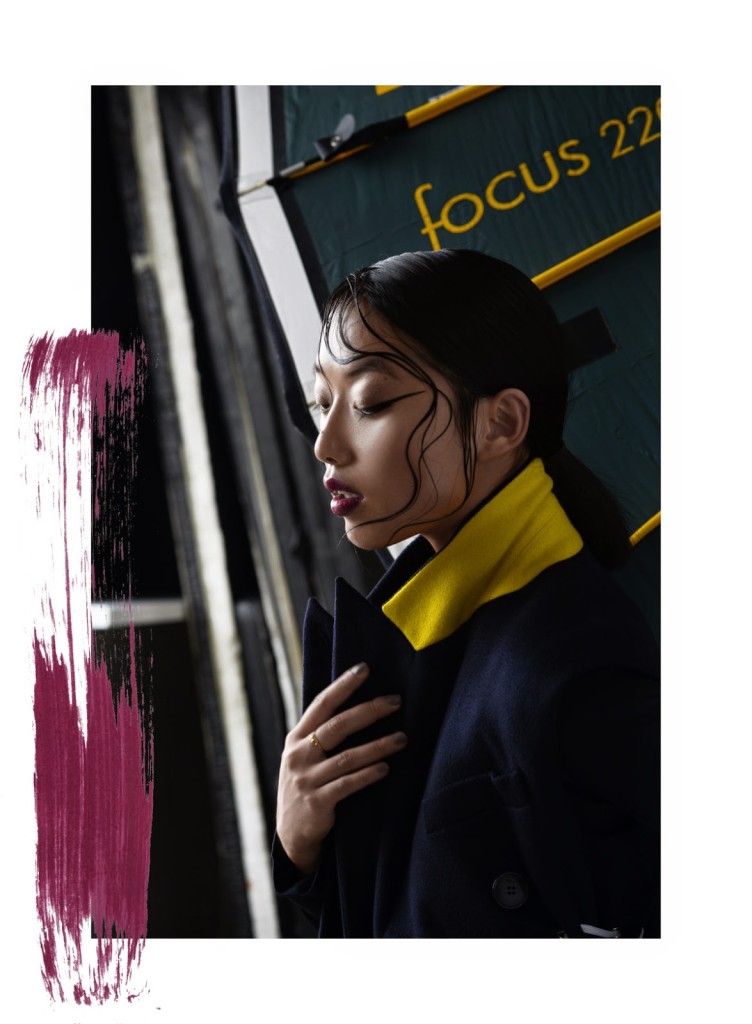 Photography // Margaret Zhang
Styling // Margaret Zhang
Hair & Makeup // Nicola Johnson
Look 1
SKIN: Diorskin Glow Maximiser, Star Foundation, Star Concealer, Skin flash radiance booster pen.
CONTOUR: Diorskin Nude Tan Matte.
EYES: Diorshow Fusion Mono Longwear Eyeshadow 661 Meteore.
LIPS: Rouge Dior 169 Grege Lipstick.
Look 2
GRAPHIC EYELINER: DIOR Waterproof Eyeliner 094 Noir with Trinidadand Diormono Eyeshadow IT-Black 087 pressed over the top with an angled brush.
Look 3 – CONTOUR: Diorskin Nude Shimmer 002.
HIGHLIGHT: Diorific Golden Shock 001.
GRAPHIC BROW: DiorShow Waterproof Liner Mint 468.
Look 4 – LIPS: DIOR Lipliner Pencil Thrilling Plum 943, Rouge Dior Mauve Mystere 786.
NO COMMENTS