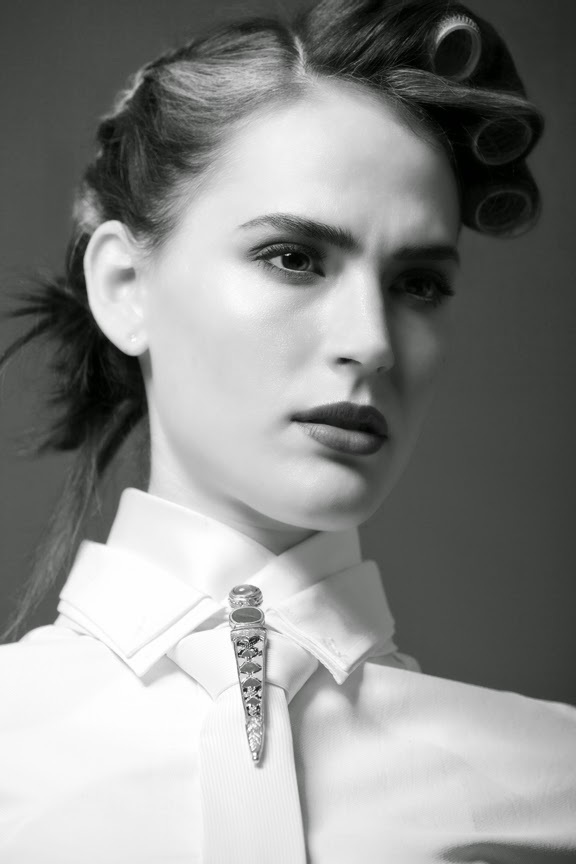 I love black and white photography, its so elegant and always adds a cool element to an image. I was really excited to do a photoshoot that was to be shot solely in black and white. The makeup for black and white photography needs to be applied heavier than how you would apply for a regular beauty shoot. You are working with light and dark, so the best colours to choose for the strongest contrast is obviously your black's, white's and greys. If you want to create a really dark lip – then go with a black greasepaint, line the lip with a black kohl pencil first.
 
The greasepaint will give you a shiny finish – textures play a big part in black and white photography so you can have fun playing with Matte finishes as well. Alternatively you could go for a deep burgundy or purple, it won't be as intense as a black, great for a more vintage feel. Any deep, dark tones will give you the best pay off, and then decide what finish you want.
On this particular shoot I used MAC's 'Ruby Woo' I wanted a matte finish that wasn't too dark, I wanted the makeup to be quite subtle for the whole shoot as not to overpower.I used all high pigmented, creme based products for my shoot – they give you the depth required, they are quick and easy to blend and you can create strong contours with them.
I used MAC's creme base in 'Contour' – this is a dark brown colour, I used it to contour the whole face paying particular attention to the cheek bones. To the naked eye, and in colour photography this looks quite unsightly, so its really important to check with the photographer that the photos wont end up in colour. You can also use tape or a piece of card along the cheekbone to create a really sharp line.
For everywhere you contour, you should highlight above to create maximum definition – for example, contour using a dark colour on the temple and under the cheekbone and then use a lighter colour on the cheekbone itself. You can use a highlighter for this, or try a lighter foundation, a creamy concealer or a greasepaint in beige or white – depending on how much contrast you want.
Make sure you really pay attention to the brows, as any gaps will show up. A strong, beautiful brow always looks amazing in B&W.
I also used a Kevin Murphy Colour bug in white to give some cool streaks to the hair.
SMA xx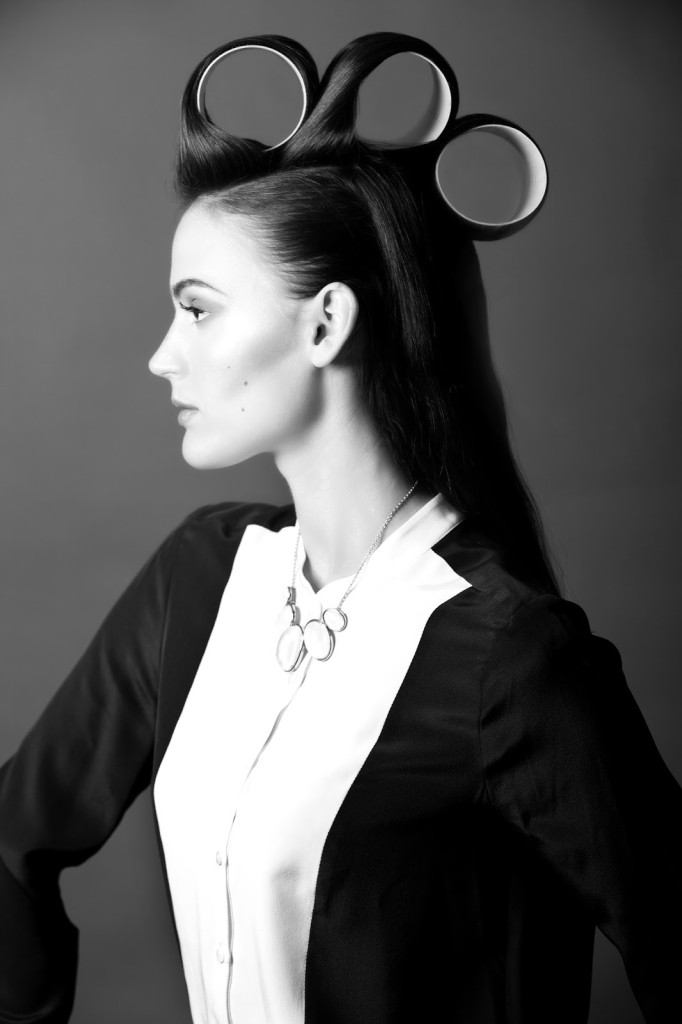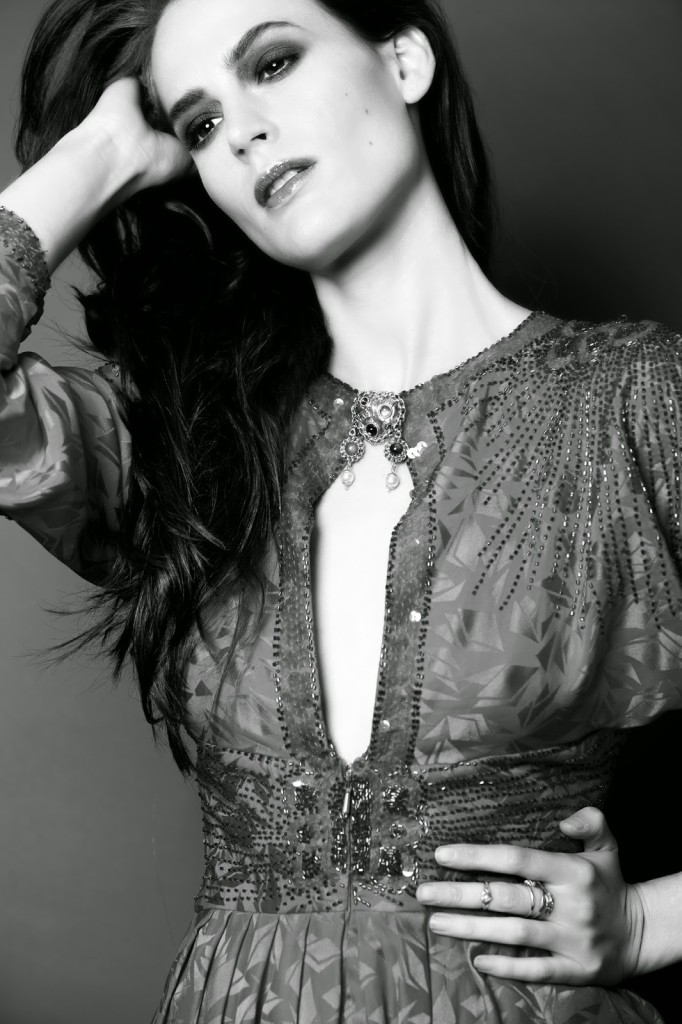 Photography // Amani Fazi
Styling // Belle Llewellyn
Hair & Makeup // Nicola Johnson
Model // Sarah Van Staden @ Debut Management
NO COMMENTS