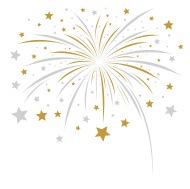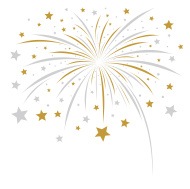 Happy New year Makeup fans, here are my tips for bringing in 2013 in style!
Ever wanted to rock bright red lip, smoulder with a smokey eye or flutter your lashes with falsies for a night out, but afraid of looking to made up? Well New year's eve is almost upon and what better night to try –  New year, new start, new makeup – even if its just for one night.Here are a few fun tips to help you welcome 2013 in fabulous style.
Hot tips for lips
If your going to wear a bright lip, there are a few things that you need to do in order to prepare!
During the winter months our lips get dry and chapped so for a quick fix exfoliate use a dry toothbrush and hydrating balm, paw paw or my personal favourite  Elizabeth Arden's 8 hour creme. Then Apply extra balm after and let it sink while you apply the rest of your makeup.
Choose a colour to suit your skin tone.

Fair skins tones – go for corals, orange reds, bright oranges
 try Bobbie brown's 'Jenna'
Medium skin tone – Aim for bright Pinks, cranberry, brick reds &  true reds. Try 'Cockney' by MAC
Dark skin tones – pretty much anything goes, warm deep reds, brick red, burgundy's  look fab but your darker skin tone will help you carry off most colours.  Avoid pastels. 'hang-up' by MAC looks insane on dark skin! (in a good way)
Keep the rest of your makeup fairly natural, maybe a light-reflective base, creme blush, curled lashes & mascara. Always brush your brows up & set in place and define if necessary.
For tips about how to apply the perfect lip – follow my Lip Tutorial
Amp up your Eye's
 – Most girls like to play up their eyes when they go out, but been as its New Year then why not add some sparkle or try a different colour. For a classic smokey eye follow my smokey eye tutorial.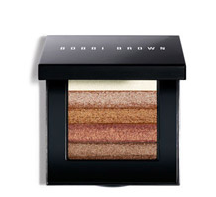 Try adding a shimmer on the inside eye – for light skin tones try silver's light pink hues even baby blue if you dare! for olive & darker skin tones go for gold!
I love bobbie browns shimmer bricks, you can use them on your eye's, as a shimmery bronzer or to highlight.
For light skins try the 'Nectar shimmer brick' and for darker skins try 'Bronze shimmer brick'
Luxurious lashes
When it comes to applying lashes it can be quite tricky applying them on your own, invest in a lash applicator – my favourite are the Lash Republic applicator tools, they make applying lashes a doddle!
Have fun and experiment with corner lashes if you have smaller eyes or if you want a more natural but slightly feline eye, or a full strip lash for a fuller lash look. Lash republic also have a range of party lashes, including the fabulous Swarovski crystal range which is just stunning! so you can go all out for your New Years Eve party look.
NO COMMENTS