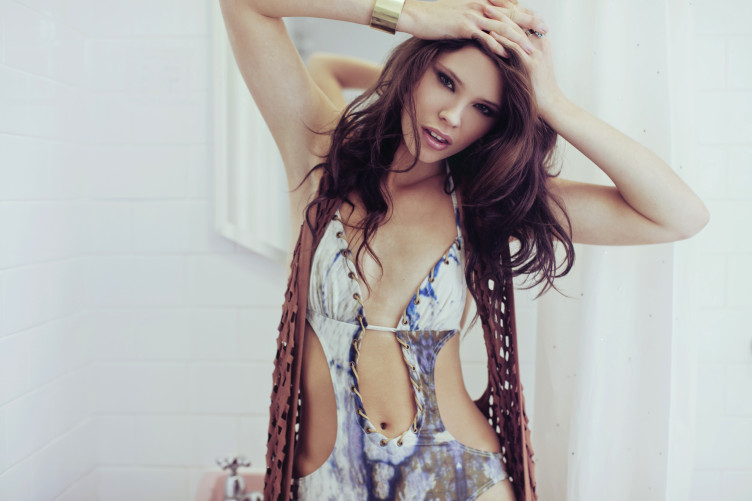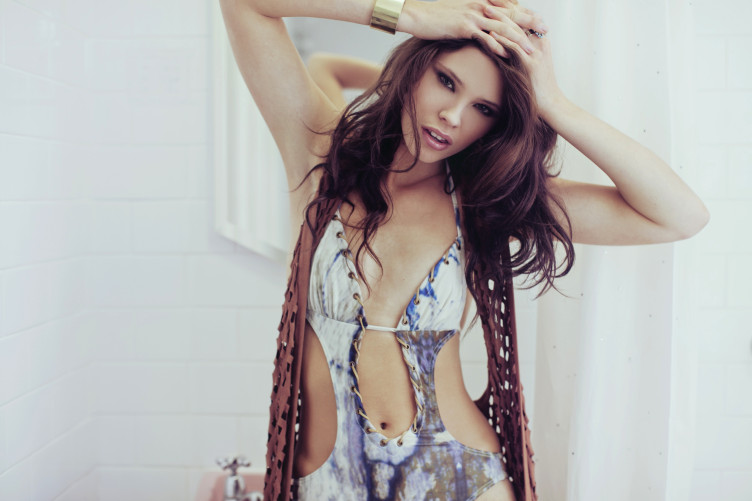 A few weeks ago I shot with the very talented Photographer Lucia Pang and stylist Louisa Feng for Manning Cartel Swimwear. Luckily we were shooting in a cute cottage as Sydney had turned on the water works, models are used to shooting swimwear in cold conditions ready for the spring/summer ahead, but this rain wouldn't let up.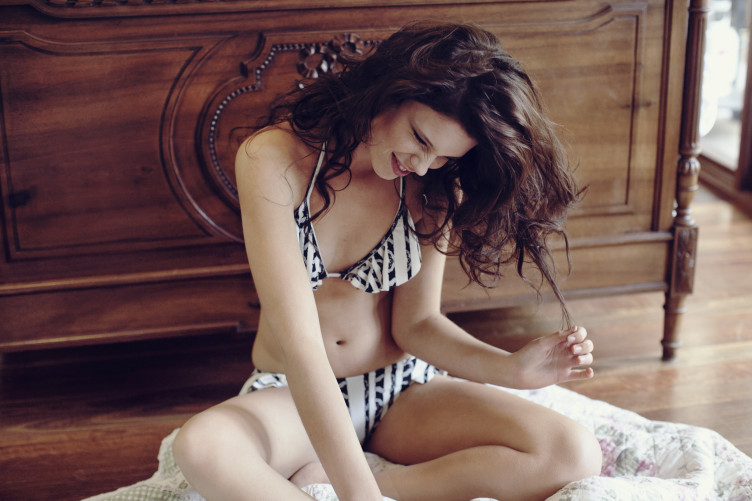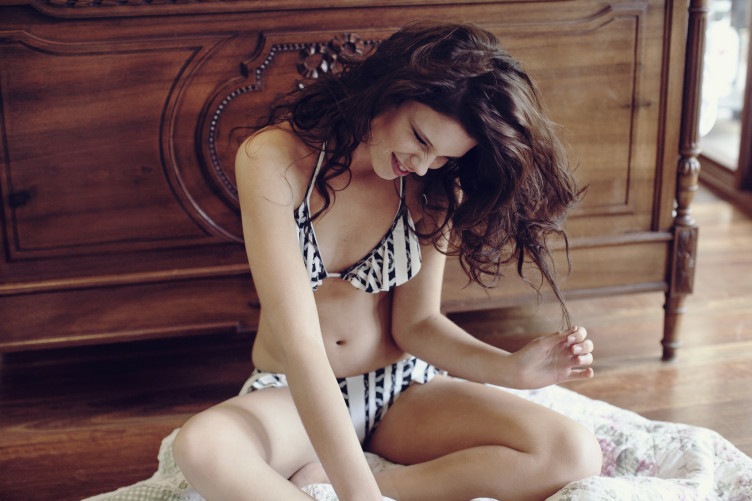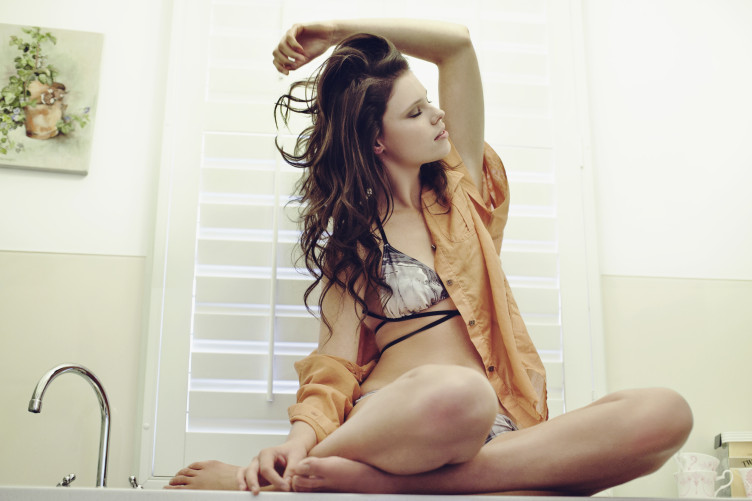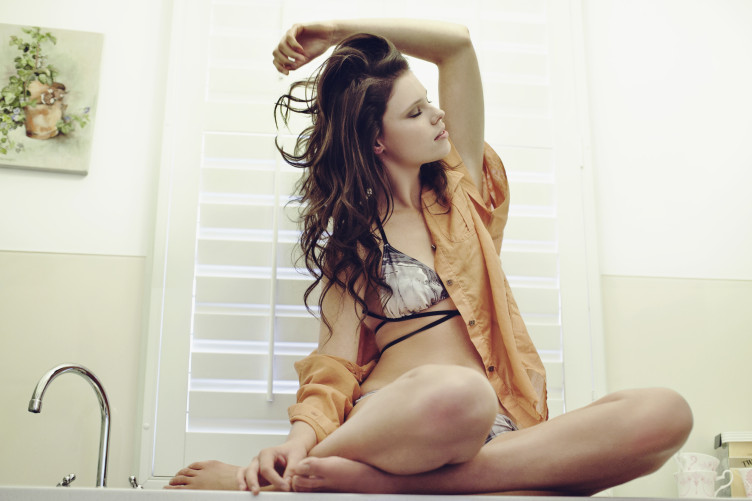 I wanted the skin needed to glow so I started with Gentle Peeling Smooth Away Cream by Clarin's perfect for freelance makeup artists on photo shoots as its granule free. I toned the skin after to remove any residue with Clarin's Toning lotion and massaged in Multi active day cream.
I  wanted a really fresh playful makeup feel for the shoot, smouldering golden hues on the lids set off by black kohl on the water line. This really made the eyes pop. Paired up flawless skin with peachy tones on the cheeks. Soft textured beachy waves in the hair completed the look.
The wonderful Models Ashely and Courtney from Chadwicks Model Management made it a killer shoot.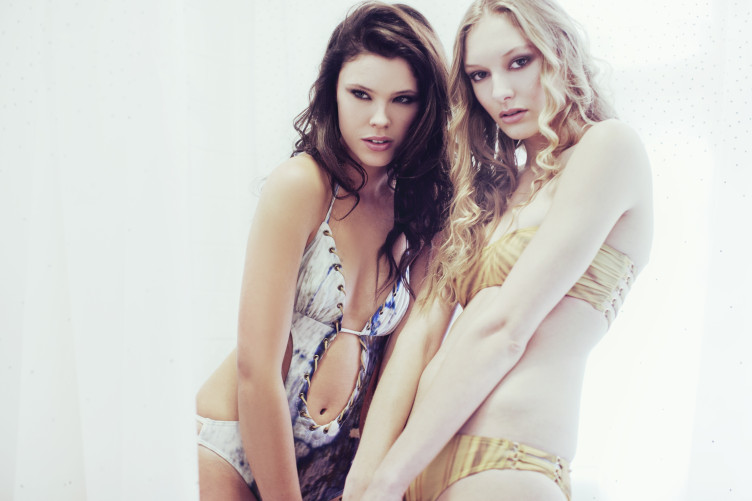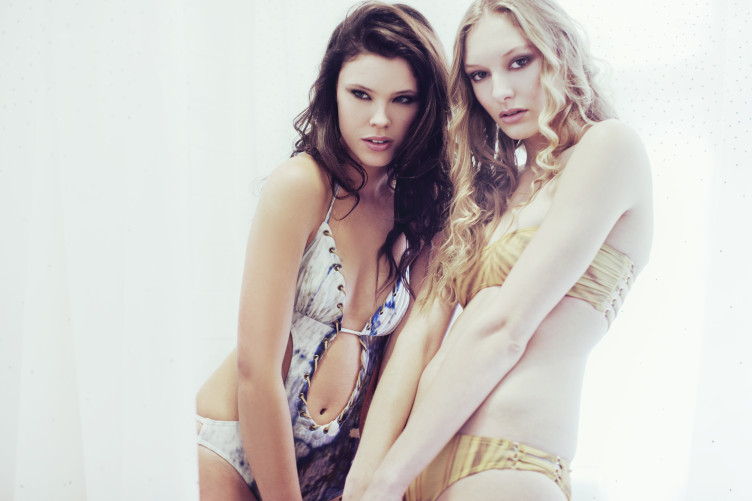 Re-creating the golden smokey eye:
Prime the lid with MAC's Paint in Sublime nature or any paint that suits your skin, for warmer tones and brown eyes try 'bamboo' – Use a fluffy brush like the MAC  #217 brush to buff in the product taking it all over the lid, and a light dusting up under the brow bone.
Use a golden eyeshadow and press over the lid and blend upwards into the crease, use a flat brush for this. Then taking a clean fluffy blending brush and use windscreen wiper motions in the crease of the eye. If you have asian eyes or an invisible crease then just blend the product on the centre of the lid, concentrating the product on the outer section of your eye. I used MAC eyeshadow in 'tempting'.
Take a darker golden colour or a dark brown and blend in the outer 3/4 of your eye and along the bottom lash line. Use a small bullet or dome shape brush for the bottom. In this shoot I used MAC's Satin Taupe (clearly having a MAC Attack day)
Use a soft smudgy black or dark brown liner or kohl pencil and line the top lash line & soften the apply the liner to the inner rim of your eye – your 'waterline' and smudge it down slightly into your your eyeshadow.
NO COMMENTS