Cal Mero – underwater photographer –  shoots all things wet, with a background in marine biology and sea-life photography he has an eye for capturing magic underwater. Now with a passion for shooting underwater fashion, we teamed up with Melbourne fashion designer Gwendolynne Burkin to shoot her incredible dresses.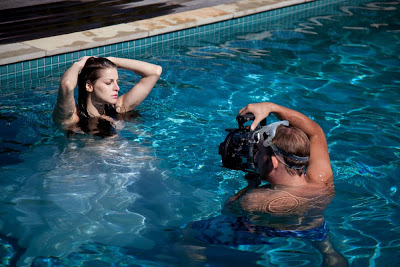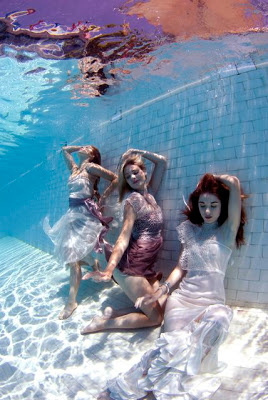 The make-up that I use for underwater photo shoots is different from the make-up I normally use. The make-up needs to be long lasting and with a high pigment.
Greasepaints are perfect as they are oil based and therefore water resistant. I also chose an oil free foundation  – MAC's 'Studio fix' and I went 2 shades darker than the models skin as the colour is diffused in the water.
I used MAC's "Splashlash" waterproof mascara in black for lashes and liner. i set with a translucent powder. for extra hold I  used a fixing spray on the models face before they jumped in the water to hold the make-up in place.
You can see a video of the shoot here. (2.55min for my make-up)
NO COMMENTS